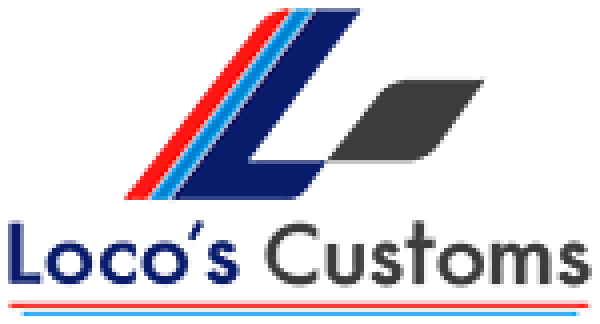 If you also want your car to be the aesthetic Diva of Manchester without digging deep in your pocket, then loco's customs have got the perfect deal to wrap your car up, the way you want.
Car wrapping in simple terms is covering your car's dull skin with eye-catching designs and aesthetic looking colors to give your car that gorgeous look it deserves
Car wrapping can be a tedious art to perform as it requires strong and reliable vinyl materials, the correct choice of colors and inch-perfect measurements to create that final look and above all, some good pair of hands to do it.
Car wraps are of two types
complete car wraps: This will cover every corner of your car and modify it according to your needs, which requires more raw material, more labor, more precision and so does more investment.
Partial car wraps: we can modify a specific section of your car For example your bumpers side panels wheels etc, and customise it with the colors and design you need.
We at locos provide both complete and partial car wraps
Is car wrapping only provides Looks to my car??
A lot of times we are asked that is it only superficial in the manner and provides no other benefits?
And the answer to that is NO; it also adds a layer of protection to the vehicle's original paint against scratches, dirt marks and also UV light.
What can be the disadvantages of car wrapping?
 frankly speaking there and much but to know Don but 800 note down some following are
Cheaper services are the biggest disadvantage of car wrapping. cheaper services lead to undesired results with ill-fitted coating and The wrap looking bubbled
Ill-fitted vinyl could lead to the development of rust under it, Which can further damage your car.
Sense car wrapping comes under modification you have to sort some issues/conditions with your insurer.
Can I get the car wrap removed and how?
Taking the car wrap off is one of the positives about car wrapping and gives it an edge over painting because you can take your car wrap off easily and change it any number of times. That being said you should always look for an expert to get it removed, Otherwise, It can mess up with your car's original paint.
We use modern equipment to take that coating off smoothly without affecting the main skin.
How can LOCO's Customs help you?
Now to get your car wrap and for a complete facelift of your car, we can get it done for you in Manchester. We at loco's strive to produce that picture-perfect look you desire.
With the Single motto of customer satisfaction, we have a customer satisfaction percentage of about 358 %, which signifies delivering much more than what is expected. To know more about auto wrap Manchester, visit our site
Article source: https://article-realm.com/article/Autos/Cars/12836-Complete-and-partial-car-wraps-for-a-complete-facelift-of-your-car.html
Comments
No comments have been left here yet. Be the first who will do it.