Nowadays, high cube containers are available in several options to meet the various needs of the businesses and individuals. The use of this type of container as a portable building has started to grow. These containers are ideal for construction sites or temporary settings where a permanent structure is unnecessary. The available length options are 6m, 12m, 14m, 15m (pallet wide). They can be modified with some amenities to provide the exact type of portable building needed for any requested sites.
Businesses often look for a high cube container then transform it into a site office, dining hall, changing room, or first aid room to complement a project site or a site office. In fact, some clients even choose to build their meeting room, worker housing, or other essential rooms from containers. Well, the reasons are mainly due to portability, and cost-effectiveness, durability, even in harsh conditions.
These portable high cube containers can be easily transported and require no structure assembly or foundation when installed. That no structure requirement only applies when you plan to situate it on a solid, sturdy, and stable surface. Also, it is worth knowing that putting containers on top of a soft ground will only reduce the average maintenance period. Next, containers may include entrance doors, windows, electrical wiring, and insulated panels if you desire. Additional customization, such as internet and telephone line connection, can be added upon requests.
So, a high cube container is worth considering for people who need a reliable portable building that can be delivered and set up quickly. The price of shipping containers is relatively low, which gives them an advantage over traditional building methods.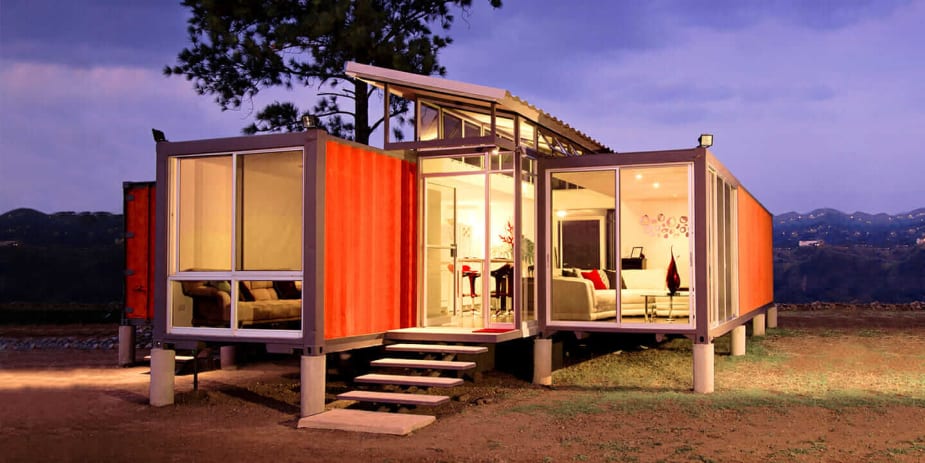 As we have mentioned earlier, some containers manufacturers design their products to withstand inclement weather and condition. The steel construction can withstand high winds, heavy rains, and even earthquakes. Those qualities make them ideal units for natural disaster relief efforts like emergency housing units, for example. Besides their uses in a disaster zone, high cube containers are convenient portable buildings to accommodate the gas, oil, mining business, and government military bases. Customers can modify the units to serve as impermanent housing, offices, supply storage, and command centers. 
With appropriate knowledge and equipment, clients can move them conveniently from nearly any area as needed. But some shipping container supplier like us usually provides moving service.  Moreover, to provide sizeable amounts of space, you can stack or join one container with others. However, the stacking capacity will depend on the container's quality. A high quality one, like the one we produced, can endure up to 8 stacks of fully loaded containers.
In sum, high cube containers are a cost-effective option that can be delivered with little notice to a wide variety of settings to meet your portable building needs.
Article source: https://article-realm.com/article/Autos/Cars/7560-High-Cube-Containers-As-Portable-Buildings.html
Comments
No comments have been left here yet. Be the first who will do it.