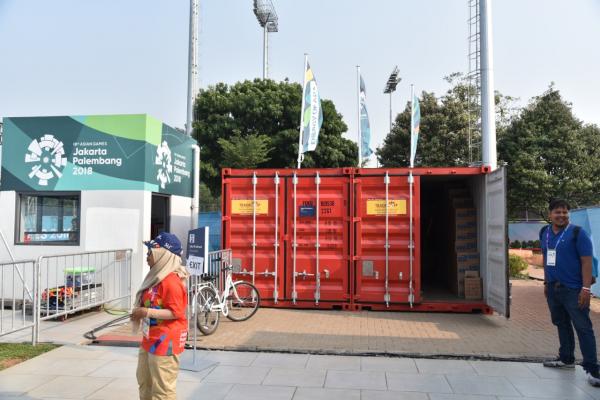 Owning multiple storage containers has become more and more indispensable as your inventory grows. There are many storage containers for sale provided by container retailers and wholesalers. For getting bulk supply, businesses can reach out to wholesale agencies, like us for example, as they normally have a large inventory of good quality and long-lasting containers in stock.
There are few conditions of containers for sale in which buyers can lay their hands on. One of the examples is one-trip containers. They are manufactured abroad, loaded with cargo, shipped to a certain country, unloaded once arrived, then sold. That makes them practically equal to the brand new one, although they might have minor scratches, dents, or scrapes. Before buying one-trip containers, it is important to confirm the detailed conditions for the container you are going to purchase. That can prevent the money you spend to go to waste.
In addition, used containers are also available for sale. When buying used containers, buyers get a certification that states the cargo-worthiness of the containers. Also, some container supplier provides repairment services if you want to brush up a container to make it look brand new. They can fix issues like leaking, rusting, or battered containers. Finally, be more aware when buying a used container because sometimes sellers might try to conceal leakages with a coat of paint. Given that, it is always safe to inspect thoroughly the container before making your purchase
Next, as a container buyer, don't fully trust the grading or ranking system that suppliers used when selling you the unit. The most common grading system they used is ranking the conditions of a container based on A, B, or C category. It is truly a marketing gimmick as that holds no co-relation with the international standards. So, get intrigued by closer to A grade storage containers that put for sale doesn't guarantee the highest quality of the item.
Further, shipping containers have various kinds, including high cube containers, flat rack containers, refrigerated containers, and many more. Thus, it is better to do your research first and find out the type that you need. That will not only prevent you from getting distracted. But also keep your focus on the right transaction, which in this case is a container for a storage unit.
For a more competitive price, go for bulk purchase and buy it first-hand. In fact, most first-hand suppliers will offer you this storage compartment at much lesser rates and come up with lucrative offers from time to time.
Finally, to verify the legitimacy of the supplier you found, check them out on the internet. Browsing through their website might also help you find more about the products and services that they offer. Perhaps they not only sell new and used storage containers, but also hire them. Moreover, they might be able to handle modifications of shipping containers.
Article source: https://article-realm.com/article/Autos/Trucks-SUVS/7421-Tips-for-Buying-Storage-Containers-for-Sale.html
Comments
No comments have been left here yet. Be the first who will do it.