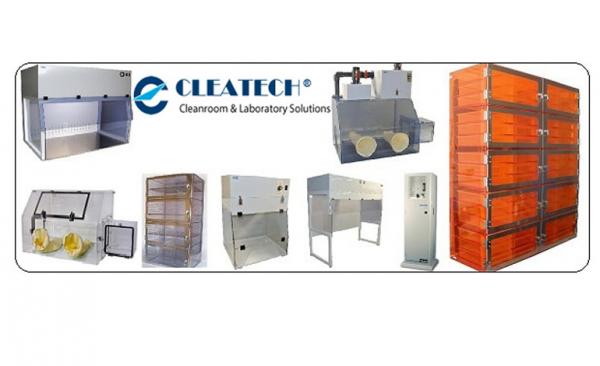 Original Source: https://www.klusster.com/portfolios/cleatech-llc-5085/contents/99584?code=a3dcc2fb-c3ae-432c-a4e5-95996ab80ac4&share_content=true
If you want to set up a new lab then you need to buy new equipment. It is important for you to always keep the most useful equipment in the lab and in the working environment because these would be used when you work on experiments. You will also need to see that the lab is a safe and secured place. You will have to use the downflow workstation for this purpose. This is an important piece of equipment that can ensure more safety and can provide more security inside the lab. It will not only protect just your lab workers and other equipment from sustaining damages but will also ensure that your experiments do not get tampered with and can give out authentic results. In this small article, you will learn more about ductless downflow workstations.
What are downflow hoods?
The ductless downflow workstation is one of the most popular types of workstations that are used in labs today. These workstations have got inbuilt blowers as their modules. Such a unique design ensures that most of the negative pressure is present within the hood and this will ensure that your lab workers can be protected from hazardous and harmful fumes. These fume hoods will also protect the lab workers from toxic contaminants and unhygienic vapors. Because these toxic fumes are formed usually in the lab setting, so they workstations are of essential importance. The workstation will extract all the toxic substances from the working zone through specific working surfaces with perforations inside them. Thus, the ductless downflow workstation is so popular in labs all over the world. They provide a lot of other benefits also which are mentioned below.
The several benefits of using ductless downflow workstations are as follows:
You will find the blower of the ductless workstation to be inbuilt. This is crucial as it can reduce its floor space drastically. Thus, you can also expect to clean the equipment easily in the future.
The ductless downflow workstation can protect your lab workers from different types of toxic substances. It can reduce vapors and other particulate matter like hazardous powders. The toxic substances will be collected in special perforations on the working surface. It can return clean air to the environment and remove all contaminants.
You can also get the ductless workstations in different sizes so they can be easily used in smaller labs where different types of experiments are conducted.
These workstations are made of stainless steel so they can be cleaned easily.
The ductless workstations have single pre-filters that can remove large particulate matter. You can also use activated charcoal carbon filters and HEPA filters for better airflow. In case you perform any experiment or application that needs you to use powders and dry particulate matter, then you must use HEPA filters. You can use carbon filters when you are using chemicals and solvents These filters are easily compatible with your ductless downflow workstation.
You may consider using the downflow workstations that are available in the market if they match the specific requirements that you have. All the workstations are equipped with different specifications which are both simplistic and effective. The workstations are made from various materials that have increased durability and are quite resistant to corrosion.
In all types of downflow workstations, you will find the outer surface to be made from stainless steel. These workstations have strong pre-filters which will limit most of the large particles and can prevent them from ever passing through. You can also add the ULPA enhancements to increase their functionality. The workstations will be extremely flexible in regular lab usage that involves different types of applications.
These days it is very easy to buy a ductless downflow workstation as they are widely available at nominal prices. You may buy them from both online and offline stores. However, the online store will offer you better deals and discounts in this regard.
Conclusion
The downflow workstation is a very important piece of equipment in most modern labs. These equipment are crucial as they can protect your lab's working environment and those who work there also. The downflow workstation is a relatively small and portable machine with several useful features. Because of this unique reason, these workstations are used widely for various applications. The downflow workstation can be quite versatile too and are easy to maintain. Hence, you need to install these workstations as early as you can. You can buy these workstations from both online and offline stores.
Author Bio
Cleatech LLC, the leading company manufactures laboratory and cleanroom equipment. Buy the top-quality Ductless Downflow Workstations and other laboratory equipment such as Lab Equipment Suppliers at Cleatech.com.
Article source: https://article-realm.com/article/Business/10750-Why-do-laboratories-consider-using-ductless-downflow-workstations-these-days.html
Comments
No comments have been left here yet. Be the first who will do it.