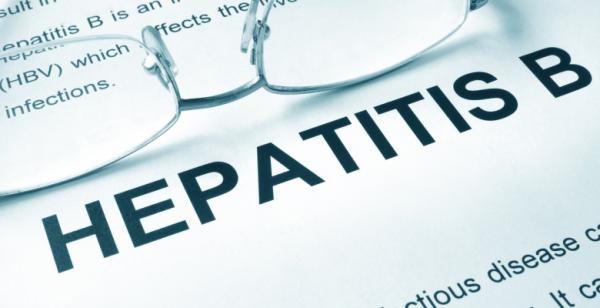 China is a large country with hundreds of millions of people infected with hepatitis B. About 40% of chronic hepatitis B patients will progress to liver cirrhosis and liver cancer. Therefore, for hepatitis B patients, the most worrying question is whether they will get liver cancer and go down the road of no return: hepatitis B - cirrhosis - liver cancer.
Factors that accelerate the progression of chronic hepatitis B
Age
The older you are, the more likely you are to have hepatitis B progression. Age and etiology are factors that influence the progression of liver disease to cirrhosis.
Gender
Men are more likely to develop than women.
Family history of liver cancer
People with a family history of liver cancer are more likely to progress; in Asia many patients have a family history of liver cancer and therefore Asians are more likely to develop cirrhosis.
Bad lifestyle
Smoking, alcohol abuse, staying up late, overworking, etc.
Environmental factors
Poor living environment in some places, where food and water sources are easily contaminated, are also risk factors.
Risk factors for virus-related hepatitis B disease
These include high viral load, hepatitis B virus genotype, co-infection with hepatitis B and C, and viral mutations.
If all the controllable risk factors can be controlled, early intervention for chronic hepatitis B can be made to keep the disease progressing in a good direction and reduce the chance of liver cancer.
Ways to monitor the progression of chronic hepatitis B
The progression of chronic hepatitis B to cirrhosis and even liver cancer generally requires a long process, but this process may be so quiet that without a physical examination one may not even know which step of the three steps of hepatitis B has progressed to.
In our country, many patients wait for symptoms to appear and feel unwell before they come to the hospital, and 80% of liver cancer found at this time is advanced liver cancer. This has a lot to do with patients not paying attention to regular medical checkups.
It is known that the University of Tokyo Hospital in Japan has a patient management system, which records the data information of all patients, including about 8,000 hepatitis B patients, and through follow-up management, it is able to detect about 80% of early stage liver cancer.
Long-term monitoring and management of hepatitis B patients is required, and annual dynamic monitoring of hepatitis IV, HBV-DNA test and methemoglobin should be done.
The four hepatitis tests refer to full liver function, hepatitis B serum viral markers, fetal protein, and ultrasound. These four items are usually chosen in the follow-up physical examination of chronic hepatitis B patients. If problems are found in these tests, further corresponding in-depth examinations should be done, especially CT, MRI, etc. when tumors are suspected.
It is true that hepatitis B virus is an important factor leading to the occurrence of liver cancer, but only a minority of hepatitis B patients actually end up with liver cancer, why is that? Because most of them have timely treatment to control their disease.
Of those infected with hepatitis B virus during the perinatal period and infancy, 90% and 25% to 30%, respectively, will develop chronic infection. In contrast, only 5% to 10% of those infected after the age of 5 years develop chronic infection. And thanks to the availability of hepatitis B vaccine and timely mother-to-child interruption, the chances of hepatitis B virus infection in infants and children are decreasing.
Only a small percentage of these chronic hepatitis B patients will develop cirrhosis, and only about 10% of these cirrhotic patients will develop primary liver cancer. Therefore, having hepatitis B is not scary, what is scary is losing the confidence to persist in treatment and live a normal life.
As a leading manufacturer of API intermediates in China, Huateng Pharma has a 5,000 square meter R&D base and a 34,000 square meter intelligent pharmaceutical industrial park. It is dedicated to the R&D and production of high-end biopharmaceutical chemicals, such as pharmaceutical intermediates and PEG derivatives. We are able to supply intermediates of entecavir, an antiviral drug used to treat hepatitis B virus (HBV) infection. We can also provide intermediates for other antiviral drugs, such as oseltamivir intermediates, remdesivir intermediates, favipiravir impurities, Brilacidin intermediates and baloxavir marboxil intermediates, etc.
Article source: https://article-realm.com/article/Business/14115-Is-liver-cancer-the-final-destination-of-hepatitis-B-patients.html
Comments
No comments have been left here yet. Be the first who will do it.