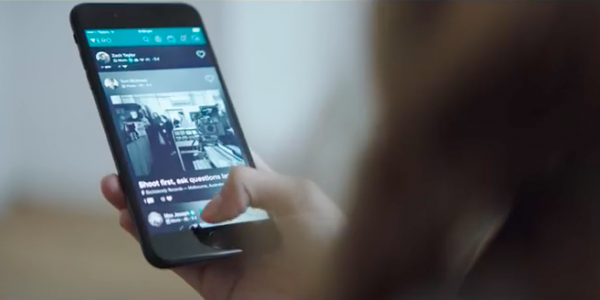 After getting launched in the year 2015, Vero has been through some rough times but haven't failed to reach the epitome of success. The app was launched by the Lebanese billionaire businessman Ayman Hariri who also happens to be the son of the second youngest son of the former Lebanese Prime Minister, Rafik Hariri. Rafik Hariri said in an interview that he launched the app because he grew tired of the privacy policy of the social networking sites which are filled with the advertisement.
If you have used Vero, then you may find it quite similar to the famous social networking site Instagram, but there is a major difference that one will come across if they use it. Unlike Instagram, where you can only post photos, in Vero, apart from posting photos, you can also share URLs as well as post recommendation for TV shows, books as well as movies. So, the major difference that separates Vero from the rest of the social networking site is that this app the algorithm of this app allows you to sort the posts in reverse-chronological order, unlike the other apps where it is sorted algorithmically. But, like Instagram, you can also search for the post using the popular hashtags.
Benefits of Vero
The best part about this app is that it has a distinctive privacy policy than the rest of the app. This app only asks for access for a few user data such as their emails, names, addresses, and phone numbers but doesn't share any of these data to any other third-party apps. Despite its popularity, the apps haven't made any money out it as it is waving off subscription for its first million users.
The app was launched in the year 2015 in the App store, but the apps first gained limelight in the year December 2015 when it reached to the number 45 in the app store. But, after a few days, the ranking of the app drown to the bottom. But recently, the app by Ayman Hariri gained huge popularity once again and reached to the top position from 585 within a matter of four days.
One of the main reasons behind this sudden popularity is because of the hectic algorithm of Instagram which people grew tired of. And since this app by Ayman Hariri is similar to Instagram but have other benefits too, users didn't hesitate to shift from Instagram to Vero. 
For more details visit here: https://www.vero.co/
Article source: https://article-realm.com/article/Business/1563-How-has-Vero-ridden-to-success.html
Comments
No comments have been left here yet. Be the first who will do it.