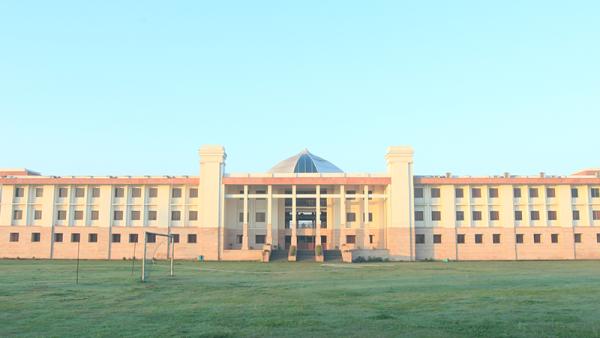 Do you have a strong inclination towards technology and want to explore more about the living organism? In that case, biotechnology is the best career option for you. Moreover, biotechnology is becoming more important than ever. The remarkable growth of the segment demands the need for more experts in the field. Therefore, pursuing a degree in biotechnology can prove to be beneficial. However, whether you want to pursue B.Tech CSE or biotechnology, knowing about the available career opportunities is important. 
If you plan to enroll in B.Tech biotechnology, here are some career opportunities you must know about.
One of the most trending career opportunities in biotechnology is microbiology. As a microbiologist, you can research interesting topics relating to cells, bacteria, and viruses. You will get to study and analyze the microorganism behaviors and study their impact on humans and the environment. Moreover, you will also be capable of making significant contributions to the well-being of humans. Wondering how? It is by conducting several experiments and developing treatment solutions to cure different illnesses.
Very often, people get confused between epidemiologists and microbiologists. However, both are different. After completing your B.Tech biotechnology, you can get an opportunity to become an epidemiologist. Epidemiologists are mainly the professionals responsible for identifying the root causes of different diseases. They engage in studying the disease-causing parasites and determine the real causes of the diseases. Moreover, they provide reports relating to the potential spread of diseases. They also participate in the formulation of different policies to curb the spread of the diseases.
A medical scientist is another significant career opportunity you can pursue after your degree in biotechnology. Medical science is a perfect choice if researching different diseases interests you. Investigating the diseases will allow you to contribute significantly to the healthcare system.
Are genes and genetics something very interesting for you? In that case, genetic counseling is an excellent career that you can explore after completing your biotechnology degree. As a genetic counselor, you will get to assess the individuals and study their family history. It will enable you to conclude about the individuals' potential birth defects and genetic disorders. Becoming a genetic counselor will also make you an important part of the healthcare industry and be well paid. 
Conclusion
These are some of the top career opportunities you can pursue after a B.Tech degree in biotechnology. The demand for biotechnology is likely to increase even more in the near future. So, taking a biotechnology course can be a wise thing to do. Whether you want to B.Tech CSE or biotechnology, make sure to choose the best college for optimum benefits.
FAQs
What is the course duration of B.Tech in Biotechnology?
The course duration of doing B.Tech in biotechnology is generally 4 years. It is a graduate-level program. 
What are the different sectors a biotechnology expert can work in?
After completing the biotechnology course, you can work in various sectors like food, healthcare, agriculture, and pharmaceutical. The experts can even work in different government organizations. 
Article source: https://article-realm.com/article/Business/24283-Top-Career-Opportunities-in-the-Field-of-Biotechnology.html
Comments
No comments have been left here yet. Be the first who will do it.