Seamless pipe weight calculation formula
The weight of seamless steel pipe per meter W=0.02466*S(D-S). 
Symbol meaning: D=outer diameter, S=wall thickness.
For example: a seamless steel pipe with an outer diameter of 60mm and a wall thickness of 4mm, find the weight per m.
Solution: Weight per m=0.02466*4*(60-4)=5.52Kg.
The calculation formula of seamless steel pipe theoretical weight seamless steel pipe W=0.0246615(D-S)*SW.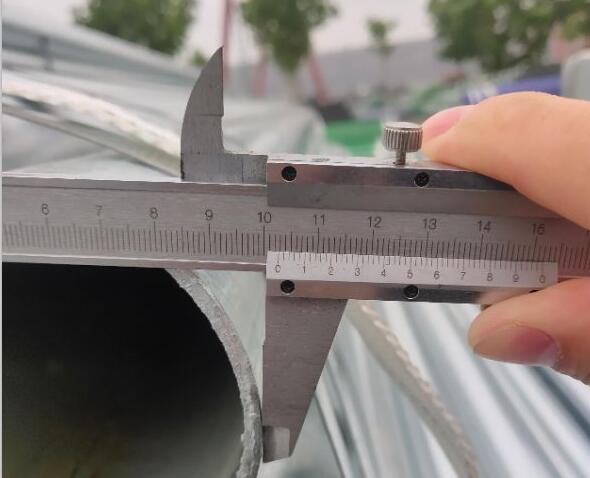 Extended information:
1. The formula for calculating the weight of carbon steel pipes with square and rectangular (rectangular) cross-sections:
The unit of weight per meter: kg/m (kilogram/meter) & lb/ft (lb/ft).
Calculation formula: kg/m = (OC-4WT) * WT * 0.00785
Among them: OC is the outer circumference, WT is the wall thickness; square OC=4*a, rectangle OC=2a+2b a,b is the side length.
2. Weight calculation formula for circular section carbon steel pipe:
Calculation formula: kg/m = (OD-WT) * WT * 0.0246615.
Among them: OD is the outer diameter and WT is the wall thickness.
Eastern Steel Manufacturing Co.,Ltd is a leading manufacturer and distributor of carbon seamless steel pipe(seamless line pipe/seamless boiler tube/seamless galvanized pipe/hydraulic steel tube), welded steel pipe, OCTG products and fittings. We supply first-step processing, semi-finished parts and finished parts to help our clients meet fabrication requirements beyond their capacity or to improve operations by moving forward the pre-production processing.
Article source: https://article-realm.com/article/Business/26771-Seamless-pipe-weight-calculation-formula.html
Comments
No comments have been left here yet. Be the first who will do it.