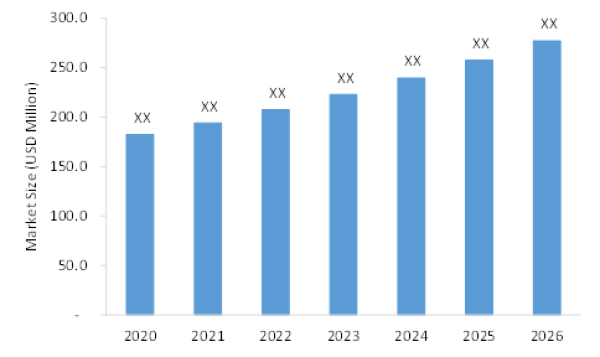 Stratview Research has published a new report titled "Structural Health Monitoring (SHM) Systems Market" which is segmented by Solution (Hardware [Sensors, Data Acquisition Systems, Others], Software & Services), By Application (Bridges & Dams, Buildings & Stadiums, Vessels & Platforms, Airframes & Wind Turbines, Large Machines & Equipment), By Technology (Wired, Wireless) and Region.
As per the study, the market is mainly driven by the automation and standardization in maintenance & repair of civil infrastructure in the post-COVID-10 period, and rising capital investments in structural health monitoring across various countries in the world. In addition to this, stringent government regulations regarding the sustainability of structures, loss of capital and lives due to catastrophic failure of building infrastructure in the past years, and declining cost of SHM systems, further augment the market growth.
Report Highlights
This report covers comprehensive data on emerging trends, market drivers, growth opportunities, and restraints that can affect the market dynamics of the industry. It provides thorough analysis of the market segments which include products, applications, and competitor analysis.
The market is bifurcated into various segments. Below given is the segment-wise analysis -
On the basis of solution, the global Structural Health Monitoring (SHM) systems market has been bifurcated into hardware and software & services. Among these, the hardware segment accounted for the highest market share in 2020 and is likely to register a steady CAGR during the review period. This is mainly attributed to the significant cost of integral elements of SHM systems such as sensors and data acquisition systems.
By region, the North American market witnessed the highest market share in 2020 and is projected to grow at a robust CAGR during the review period. This can be attributed to rapidly aging infrastructures such as dams, buildings, bridges, and tunnels in the region which is stirring up the demand for structural health monitoring systems. Thus, to improve structural lifespan and enhance public safety, the installation of these systems is needed, which further boosts regional growth.
Who are the Key Players in the Market?
This report provides market intelligence in the most comprehensive way. It also provides critical insights into the key players active in the market, that will enable strategic decision-making for the existing market players as well as those willing to enter the market. The following are the key players activen in the Structural Health Monitoring (SHM) Systems Market:
Acellent Technologies (The U.S),
Campbell Scientific, Inc. (The U.S),
COWI A/S (Denmark),
Digitexx (Vietnam), Geocomp Corporation (The U.S),
Geokon, Incorporated (The U.S);
GeoSIG Ltd. (Switzerland),
HBM (Germany),
James Fisher and Sons plc (UK), and
Kinemetrics (The U.S).
Request a sample here- https://www.stratviewresearch.com/Request-Sample/1792/structural-health-monitoring-(SHM)-systems-market.html#form
Custom Research:
Stratview research delivers custom research services across the sectors. In case of any custom research requirements, please send your inquiry to sales@stratviewresearch.com. Or connect with our experts at +1-313-307-4176.
About Us
Stratview Research is a global market research firm, offering syndicated and custom research reports along with growth consulting services. Our business intelligence and industry research reports offer clients with insightful market data to aid strategic decision making. These exclusive reports are the result of exclusive research methodology and are available for key industries such as chemicals, composites, advanced materials, technology, renewable energy, and more.
Article source: https://article-realm.com/article/Business/32309-Structural-Health-Monitoring-Systems-Market-Size-Share-Leading-Players-and-Analysis.html
Comments
No comments have been left here yet. Be the first who will do it.