Featured Articles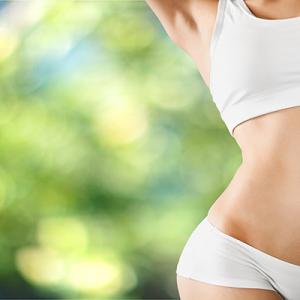 The race to fitness is on and a lot of people are getting into the band wagon. So...
 

Every estate plan is unique and should be designed to prevent future issues. But, these mistakes are avoidable. All you need is the knowledge of what to be aware of and a little time working closely with your estate planning attorney in San Diego. Here we've listed the most common mistakes to avoid in estate planning. 

Mistake #1: Not Having an Estate Plan 

One of the most common mistakes is not having an estate plan at all. This is commonly due to procrastination since some people think that the thought of dealing with end-of-life issues is just too unpleasant to consider. But, having an estate plan means you are planning for your own health and well-being, and providing an organized and orderly inheritance for your loved ones. 

Mistake #2: Not Getting Professional Advice 

When it comes to estate planning, you can research, organize or make decisions about your plan. But, only a professional asset protection attorney in San Diego ensures that you are making the correct decision between a will, revocable trust, or an irrecovable trust. Since there are multiple parts to an estate plan, getting help from an expert ensures that you haven't left anything out. 

Mistake #3: Co-ownership with Your Children 

Putting your children on title to your house may cause several problems. These problems are listed below for proper understanding. 

- Under IRS regulations, putting your home in joint tenancy with your children is a taxable gift. 

- If your child has any lawsuits against him or her, you may find out that you no longer own the house with your child, but with your child's creditors. 

- Establishing co-ownership with your children will likely impact the amount you are able to claim on your primary residence capital gains exclusion. 

Mistake #4: Not Planning for Disability 

An unexpected disability can have greater consequences on your financial affairs. During these difficult times, deciding on who will handle your finances, make healthcare decisions, raise your children and more is extremely important. So, it is necessary to appoint a power of attorney or create a living trust that can act on your behalf. You should also consider disability insurance or long term care insurance, if the policy rates are affordable. 

Mistake #5: Not Updating the Plan 

For many people, some parts of the estate plan routinely become obsolete. But, there are certain parts of the estate plan that might need to be changed from time to time. Whenever there is a major change in your family such as a birth, death, divorce, or marriage, you should get in touch with your estate planning firm in San Diego to get things done correctly. 

The author of this article is an experienced estate planning attorney in San Diego with over a decade of experience in practicing law. In this article, he lists the commons mistakes that can be avoided while preparing an estate plan. Visit https://odgerslawgroup.com for more information.
Article source: https://article-realm.com/article/Business/684-5-Mistakes-to-Avoid-in-Estate-Planning.html
Comments
No comments have been left here yet. Be the first who will do it.