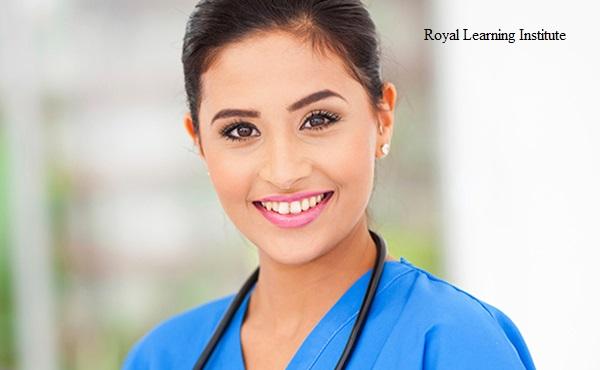 Starting a career in the U.S. after graduating high school can feel overwhelming. Moreover, it may feel even more challenging to secure a high-paying entry-level job. However, not everyone may have the means to get a college degree and master's to secure a lucrative job. Thus, you might want to consider pursuing a specialized certification course to start your career in a field with a good salary and career growth opportunities.
There are various 6-month to 12 months specialized certification courses which can help launch your career in a lucrative field. In addition, obtaining specialized certifications can also highlight your profile to recruiters looking for candidates with specific skills. Thus, it can really boost your chances of finding a job fast. 
We have compiled a list of the following in-demand specialized certification courses to get you started on your professional journey!
Phlebotomy Technician Training
Phlebotomy Technicians are qualified professionals who specialize in blood testing and analysis. They provide valuable information and insights that help physicians understand the patient's condition and craft a treatment plan. In addition, they are highly in demand in hospitals, labs, and independent diagnostic clinics. Thus, if you have completed your GED, high school diploma, or equivalent studies, you would be eligible to pursue an accredited 6-months Phlebotomy Technician Training course. After becoming a certified Phlebotomy Technician you can start pursuing employment opportunities in less than a year.
EKG technician
The demand for certified EKG technicians has been rising steadily over the past few years as the need for cardiac diagnosis services has increased. EKG technicians specialize in identifying heart abnormalities and various types of heart conditions. Thus, they need to be well-trained through hands-on training. Starting a career as an EKG technician can help aspiring candidates earn a decent living while working fixed hours. To enroll in the EKG technician you need to have a high school diploma and a keen interest in learning cardiovascular system, anatomy, physics, math, and physiology.
Medical Billing and Coding
A career in medical billing and coding is perfect for those who want to be more involved in the administrative part of the healthcare industry rather than direct patient care. Medical billing and coding professionals enjoy a better work-life balance, decent pay, and fixed hours. However, you must have an excellent memory, proficiency in math, and analytical skills to pursue a career in this challenging field. It may seem overwhelming in the beginning but with practical training and regular practice, you will be ready to start your professional career in no time! Thus, if you want to start an administrative-type job after completing your high-school study, it is best to enroll in an accredited medical billing and coding course.
MS-Office and QuickBooks training
For those who want to work in the corporate industry after completing high school, a career in accounting would be ideal. It is an in-demand occupation as all kinds of small and large business organizations use QuickBooks to keep track of their financial transactions. Thus, enrolling in MS office and QuickBooks training from a reputed institute, can help you quickly secure an entry-level corporate job at a good salary.
If you are interested in pursuing a 6-month specialized certification training course to establish a successful career, explore our courses today! Get in touch with our team for expert guidance.
Article source: https://article-realm.com/article/Business/Careers/23614-Make-your-job-search-easier-by-obtaining-an-in-demand-specialized-certification.html
Comments
No comments have been left here yet. Be the first who will do it.