Featured Articles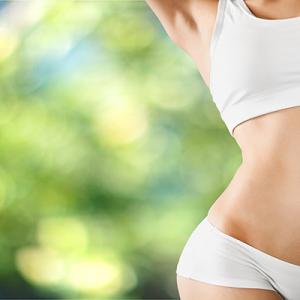 The race to fitness is on and a lot of people are getting into the band wagon. So...
National Employability Enhancement Mission (NEEM) – a nationwide skills enhancement initiative of Government of India. The initiative aims to enhance employability through an objective of learn and earn. The main objective of National Employability Enhancement Mission (NEEM) is to offer on the job training to enhance employability of a person either pursuing his or her Post Graduation / graduation / diploma in any technical or non-technical stream.
NEEM scheme will focus on building up the technical skill levels of fresh students and create industry-ready skilled candidates. This scheme works as the apparent learning curve between the education imparted and imbibing on the real ground. Hence, it is necessary to have programs like NEEM which provides technical training and enhances skill development by giving right kind of exposure and knowledge to candidates.
It will help unemployed youth to build skills through Learning by doing and Learning while earning along with getting knowledge to practical skills. The scheme allow the NEEM agent to take care of the trainees.
India has great opportunities for skilled youth in the multi-fold manufacturing industries. India has only 3 lac fresh student / year & It has only 25,000 employers appointing the candidate while UK has 2 lac and one state of Australia has 26,000 apprentices. The Apprentice Act of 1961 mandates that every employer appoint apprentices but it is unevenly implemented, and ineffective yet. Hence Indian Govt. is aware of this recently.
This scheme is proposed to facilitate the engagement of 5 lakh apprentices and expand the scheme to include over 2,000 new employers over the next three years. With a significant number of our youth suffering from skill deficit, employability is a greater problem than unemployment .
 
Skill Development through NEEM scheme is a win-win solution for both the industry and jobless or under employed youth. This scheme is the highest among various skilling schemes run by the government.

Our government is very focused on empowering youths through hands on internship opportunities in the manufacturing and allied sector .
The course gives due importance to enhancing practical knowledge, improving the skill level of the candidates facility and for the theoretical classes. Trainees will be enrolled in a free 200 hour online course for soft skills, English and computers. They can further enroll voluntarily or via the employer associate degree courses delivered online. Further to periodic assessment and on successful completion of the program, a certificate will be awarded by the NEEM facilitator.
The youths undoubtedly are the biggest beneficiaries as it substantially improves their employability and market value as well as their capability to become self-employed. Through this association we want to create a synergy between education, employment and employability and thereby help the youth of the country to have access to gainful employment opportunities.
 
Apart from on-the job training, all trainees will receive an access to the cloud campus for English, soft skills and basic computers. Further they will also be paid a stipend that is equal to minimum wages for unskilled employees as per the Apprentices Act, 1961 .The trainee has the choice & freedom to migrate to any other industry after course completion.

If executed properly NEEM scheme can help provide suitable jobs to a very large number of youths. It has the potential to serve the purpose of both the government which wants to provide jobs and the industry which wants trained and experienced hands. To collaborate with Governments of India, industry, and academic institutions are in queue. The partnership is in sync with the Prime Minister's Skill India initiative.
Their innovative practices helps them to create a competitive edge and initiatives such as the career week, celebrates service week.

NEEM scheme will offer another platform to the youth of our nation to become employable by undergoing apprenticeships and acquiring practical skills of doing a job. It will also address the need of the industry to have skilled people.
You can subscribe https://www.youtube.com/channel/UCv4rvSAGJ1qNd22u8ty9vMA - Our Youtube Channel to stay updated on NEEM Scheme.
 
About the Author:
Rosario Berry is a professional freelance writer, like to introduce What is Neem Scheme. The NEEM Scheme has social perspective the most perfect way to teach any subject to giving the students on job training. This is a Public Private Partnership of Ministry of Skill Development & Entrepreneurship.
Article source: https://article-realm.com/article/Business/Careers/363-Neem-Scheme-in-India.html
Comments
No comments have been left here yet. Be the first who will do it.