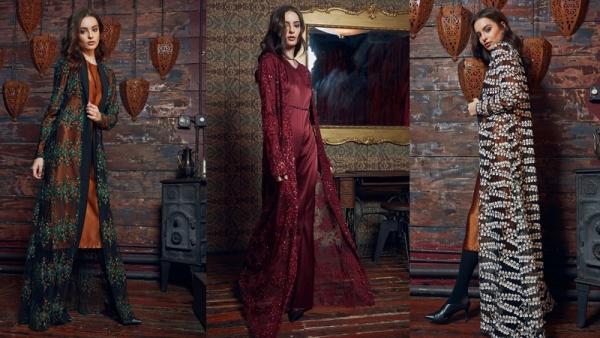 There are different religions around the world. The dress codes, religious views, praying styles are different in different religions. In the Islamic religion, women should dress maintaining the modesty that their outfits can cover the body parts properly. Abayas and hijabs are the attire of Muslim women. Abaya is conservative clothing that is worn over regular clothing. It must be long-sleeve and loosely-fitted while covers the body from the neck to the toe. It should not be transparent or glossy that may be the cause of anyone's attraction. It should be thick and long. Hijabs are the suitable pair of it. It covers the head, neck, and chest portion of a woman. Now there is a vast variety of abayas and hijabs available in the market. Using modern designs and styles, top-notch designers design different types of Islamic clothing without showing any negligence for the Muslim beliefs and tradition.
Some considerations you need to think before purchasing modest clothing:
Color options
Usually, black-colored fabrics were used for making abayas as there was not much variety in this type of clothing. Still, black is the commonly-used and preferred color for making abayas. It is because not to create unnecessary attention of the public. However, today you will avail a variety of colors when you purchase abayas. They are as long, decent as modest and do not attract others. Today's women have accepted both the solid colors and printed abayas that provide elegance and style.
Fit and Style
When you purchase an abaya you should consider the length of the sleeves. Thus, there is no diversity in the length of the sleeves. So, the designers try to bring different shapes when they design the sleeves. They are available in a variety of basic and lavish fashion. Tightly-fitted dresses are not considered modest in the Muslim community. Modern abayas have belts and colors to create an extraordinary look when one wears it. it indulges good fitting also. flare-fit abays can be a good choice if you want a different look.
Fabric Choices
Using a range of light fabrics such as crepe, cotton, silk, georgette, and rayon, they are made. For the festival or occasional purposes, silk and chiffon abayas create a rich and classy look while you can choose cotton and crepe fabrics for the maximum level of comfort.
Embellishments and Embroidery
Embroidered hijabs and veils are very popular among Muslim women. Designers add simple embroidery work around the neck and sleeves when designing Abayas. There are few varieties where embroidery work is done along the edges and joints. Lace and jewelry embellishment and sequins on solid colors create an impressive and elegant look and make you different from others.
You can get stylish and colorful hijabs as the part of Modest Clothes. There is a range of stylish hijabs available in different colors and shapes. You can choose solid-colored or printed one according to your choice. You can add an extra splendor by using jeweled pins or broaches with hijabs. Online designing stores design Muslim clothing exclusively. Some stores design the clothes that are exceptional and elite class women prefer to choose from those stores as they want a separate look when they are in a social gathering. These online stores have brought a revolution in Islamic fashion by designing stylish yet modest clothing.
Article source: https://article-realm.com/article/Business/Sales/956-Considering-issues-when-purchasing-modest-clothes.html
Comments
No comments have been left here yet. Be the first who will do it.