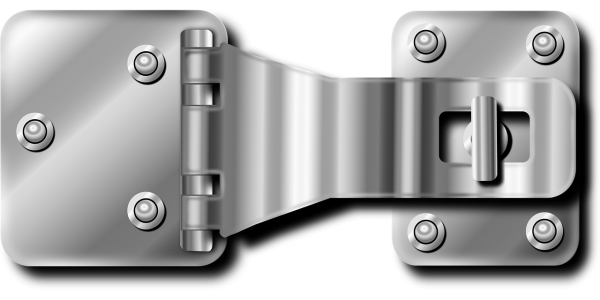 When it comes to modern-day interior design, hinges for cabinet doors are undoubtedly an essential component. The concept of hinges is based on a simple idea but various designs and mechanisms have resulted in a large variety of hinges used for cabinets and other purposes. Developing some of these types of hinges requires complex skills along with specific materials. 
The need for space-optimization and modularity in today's interior design has created an increasing demand for cabinet door hinges. By definition, a hinge is a mechanical connector which joins two components on either side together and allows their rotational movement along an axis. So, when two components of a cabinet door are connected by a hinge, the objects are able to turn along a fixed axis about each other. The materials used for a hinge can also vary, like brass, copper, chrome among others. Material specifics depend on the strength that can be withheld by the hinge without failure, among other factors.
Barrel Hinges: As the name suggests, these types of hinges are barrel-based. They have basically two moving parts, a hollow cylinder and a bit smaller solid cylinder, which can be fitted in the hollow one. This fitting binds the two components together. This hinge installation is easy to set up or remove, and it takes very less space, allowing an uninterrupted view inside the cabinet. Barrel hinges for cabinet doors can be made from different materials depending on the requirement such as aluminum, brass, bronze, etc. 
Gate Hinges: These hinges for cabinet doors are longer than other typical hinges, and hence provide support up until a farther point on the door. These are suitable for heavy or light traffic doors and also come in varieties similar to a door stopper. These are particularly recommended for medium-sized doors which require the self-closing feature. Various sizes of doors will require various sizes and materials of these hinges.
Butterfly Hinges: These symmetrical hinges shaped like a butterfly are without a doubt the most visually appealing form of hinges used. Although this effort on appearance is deliberate and is done because these hinges are used on doors or furniture, where these hinges are always on the outside, or ready for the viewer's eyes. These are produced in a wide array of colors, designs, sizes, and textures according to the product's requirements.
Spring Hinges: These are hinges which are used on cabinet doors which need some mechanical help for closing. This can be understood as something intermediate between normal flush or butt hinges and self-closing gate hinges. These hinges require a little push, and the springs will take care of the closing of the door. These are typically used for high traffic doors where the door can't be opened and closed manually every time.
With all said and done, there are a number of factors which should be kept in mind while deciding on the appropriate hinge choice for your cabinet door. The cabinet thickness, extra space free for the hinge and the hinge weight and subsequent force applied should be always thought of while choosing a hinge. 
Article source: https://article-realm.com/article/Business/Small-Business/3131-Types-of-hinges-for-cabinet-doors.html
Comments
No comments have been left here yet. Be the first who will do it.