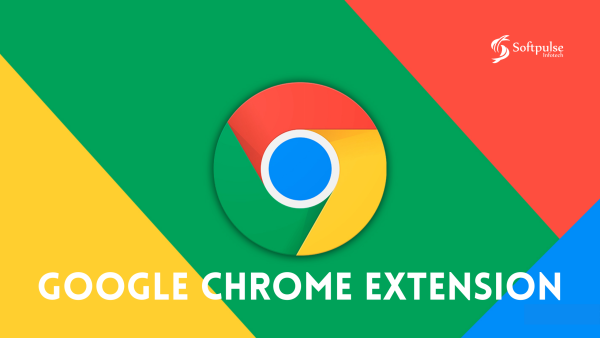 What Is Chrome Extension?
It is a program that can be installed into modify experience and add functionality to the browser.
They are created using web technology languages like HTML, JavaScript, CSS. 
This includes adding new features to Chrome or modifying the existing behavior of the program itself to make it more convenient for the user.
This feature includes chrome to make it more comfortable & provide good functionality to the users.
From Where can I Install Google Chrome Extensions?
You can down from Google's Chrome Web Store. This is a store of all free extensions. For advanced features you need to purchase before using them, some extensions are listed here for paid.
Simply search extensions by keywords & browse the category listed in the extension store. Only install the extension that is useful for your project or work, because most of the extensions use more memory on your computer.
Furthermore, It is very important to read active users, rating & review before installation. Because many extensions are not working properly or designed for spamming. So please be aware of this type of extension.
How To Use Extension?
It totally depends on the extension. Most of the extensions add small icons on the browser's address bar to the upper right side. Some extensions work in the background to perform tasks automatically. 
Other extensions add menu on right-click on the webpage. 
Top 10 Useful Google Chrome Extensions
Extensions are essentially apps that add extra features to a Web browser. Google has a dozen of extensions available in the Chrome Web Store, there are some best chrome extensions that I personally use for better security and performance.
Here are 10 Useful Google Chrome extensions:
1. LastPass: Free Password Manager
LastPass is a password manager that allows you to use unique & secure passwords at every website you visit. It is very important for everyone to use strong and unique passwords for avoiding fraud. This extension makes this process hassle-free.
2. Google Dictionary
Google Dictionary helps you find the meaning of unfamiliar words. Simply select the word and click on the Dictionary icon that appears in the address bar of the Chrome browser after installing. 
3. Sidenotes
Sidenote is the best extension to write your note while surfing the web. As the name suggests, a great way of taking notes without switching tabs, apps & windows. Those notes are saved to Dropbox & you can access them later.
4. Honey
Honey is an excellent tool for avoiding spam emails like coupons, newsletters & updates from retailers. Honey rejects that spammer by pulling up discount codes by pressing a button, so you no longer have to sift through promotional emails. Once installed, simply click on the Honey icon during checkout and a list of discount codes will appear alongside your shopping cart. It works with shopping sites such as Amazon, Target, Macy's, Victoria's Secret, and others.
5. HTTPS Everywhere
HTTPS Everywhere is an extension created for security. Which automatically switches thousands of websites from insecure "http" to secure "https". It will protect you against many forms of surveillance and account hijacking, and some forms of censorship.
6. Adblock Plus
AdBlock is one of the most elegant extension. Basically, the extension keeps you away from spammy ads trying to sell you everything on the webpage. 
This extension works in the background to block ads on chrome including YouTube, Facebook & other sites.
7. Grammarly — Write mistake-free
Your grammar is not good? Don't worry, Grammarly will help you. The Grammarly extension checks all your grammar and spelling mistakes, and it will also give you hints on style, tone, and word choice to make all your writing mistake-free.
8. RescueTime
RescueTime helps you to track your timing. This extension runs in the background on your computer. This extension automatically keeps track of how much you spend on which websites by auto categorizing them as productive & distractive. 
This report will help you to save time & set up your goals with priorities.
9. Zoom Scheduler
Schedule and manage your meetings, events, and meet-ups that need to be handled, all under one extension with Zoom Scheduler.
You can schedule meetings to sync with your calendar across different devices. Start the meeting instantly with a single click, with access to share audio & video across multi-users.
10. Nimbus Screenshot & Screen Video Recorder
Nimbus Screenshot & Screen Video Recorder is a very simple & top-rated screen capture and video recorder extension on chrome. Once you take a screenshot, you can crop, highlight, resize and blur the sensitive area. You can also record
the session & share it in the same manner. 
It is a very useful extension to share elements of web pages with your friends & colleagues.
Take your productivity to the next level
Once you start using this Chrome extension, you will be really surprised about its benefits. So take advantage of these incredible tools to boost your productivity.
Want to create a custom Google Chrome extension? Softpulse Infotech is a leading Chrome extension development company that helps you to make powerful Chrome extension your business idea.
Article source: https://article-realm.com/article/Computers-and-Technology/16680-Everything-Know-About-Google-Chrome-Extension-Softpulse-Infotech.html
Comments
No comments have been left here yet. Be the first who will do it.