Featured Articles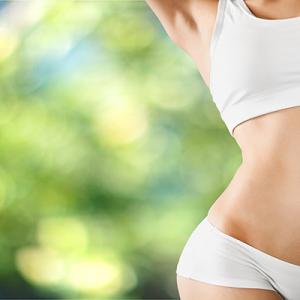 The race to fitness is on and a lot of people are getting into the band wagon. So...
As RC drone gain more and more attention from many RC hobbyists, the number of models that appear in big stores, like HorusRC's online shop, is also rising. ZOHD, a brand that specializes in creating amazing Airplane models, took part in this growth as well. Thus, here are presented one successful RC drone Kits to Build made by ZOHD. First, the Dart250G, one that certainly conquered the hearts of many users with its graceful lightness.
Following, comes Talon GT Rebel 1000mm Wingspan V-Tail, which was, as a matter of fact, created before Dart250. "Rebel" brought many impressive details and innovations alongside its robust design. And, to conclude: Orbit NEON LED FPV Flying Wing. This colorful plane came to extend the fun to any hour of the day, as an upgraded version of the Orbit FPV Flying Wing, that has already been around for a while.
We have the ZOHD Orbit NEON LED FPV flying wing with 900MHz R9 MM Long Range Mini Receiver, the world's first SNAP-N-FLY portable FPV Wing with built-in LED for night flying. This RC drone comes with soldering-free built-in LEDs on the wings and nose, that is easy to plug and unplug like the detachable wings themselves, making it very convenient to carry. 
One of the users' favorite features in this RC drone Kit to Build is the pre-installed ZOHD Stabilization Unit. Paired up with FrSky's 900MHz R9 MM Long Range Receiver, this gyroscope not only allows the Orbit Wing to always fly stable but also makes it very easy to control. It can autonomously fly right after hand-launch, never crashing when taking-off. Meanwhile, the new crash absorption system will save the plane even in case of a hard crash.
Aside from the LED lights that let you fly the Orbit NEON whenever you want, this RC drone has one extra advantage to the Dart250G and the Talon GT: its sophisticated wings are attached to a fuselage that has a designated room inside for the pre-installed 1080p/30fps HD Camera with plenty of space to add even more FPV gear, which is why the Orbit is compatible with multiple bonus camera mounts, like Gopro H3/H4 or Runcam2 HD.
Article source: https://article-realm.com/article/Computers-and-Technology/6714-here-are-presented-one-successful-RC-drone-Kits-to-Build-made-by-ZOHD.html
Comments
No comments have been left here yet. Be the first who will do it.