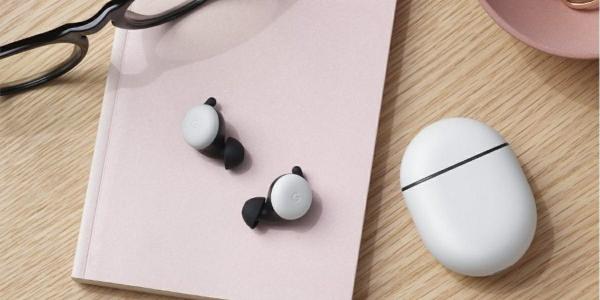 In addition to developing Android, the best search engine and very popular applications, Google also creates its own devices. Most people are familiar with Pixel phones, but the Big G also makes audio products like the Pixel Buds headphones or the Nest Audio smart speaker. The company's latest acquisition aims to improve the sound quality of this product line.
According to the Protocol portal, Google has bought the startup Dysonics specialized in 3D audio technologies, and the transition appears to have been going on for months. Employees arriving from Dysonics are said to be already working on "audio hardware" and "audio algorithms for a variety of Google products. " Taking into account Google's small catalog of audio products, it is easy to deduce that the company is developing the new Pixel Buds or a new Nest Audio with Dysonics technology.
Dysonics, the 3D audio company that is now Google
As indicated in their LinkedIn profile, Dysonics is a company that specializes in improving the sound of headphones, making them more realistic and immersive. They have their algorithms to create immersive 360 ​​° sound experiences through headphones that recreate the natural effect of being surrounded by speakers in a real space. In its early days, the company developed headphone motion sensors that can provide a spatial audio experience.
Dysonics also worked with Virgin Airlines to install enhanced surround sound for its inflight entertainment systems. The team of this company is made up of former members of prestigious companies such as UC Davis, Stanford University, the University of Texas, Microsoft, Adobe, Live Nation, and more.
Knowing that his specialty is headphones, the most likely thing is that the first thing Dysonics does under the command of Google will be some new Pixel Buds. Coincidentally, a new pair of Pixel Buds was recently leaked that would arrive this year and which would include active noise cancellation. They will be called "Pixel Buds A" and could be an inexpensive alternative like the Google Pixel 4a 5G, for example.
Google may also take advantage of Dysonics' expertise with spatial audio to design a new virtual or augmented reality product, despite the closure of its Daydream platform. It should be remembered that the company recently also acquired North (a manufacturer of augmented reality smart glasses), so its interest in these technologies has grown again. In short, time will tell us how Google will take advantage of the purchase of Dysonics.
Article source: https://article-realm.com/article/Computers-and-Technology/Mobile/11447-Google-adquiere-Dysonics-para-crear-los-nuevos-Pixel-Buds-y-otros-gadgets-con-audio-3D.html
Comments
No comments have been left here yet. Be the first who will do it.