Featured Articles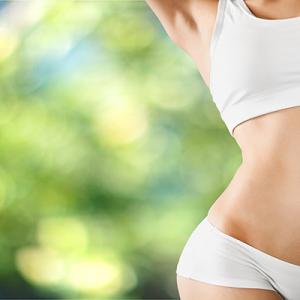 The race to fitness is on and a lot of people are getting into the band wagon. So...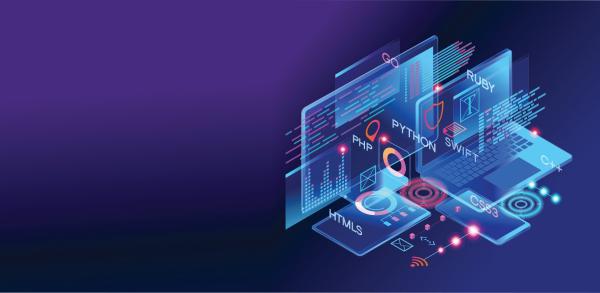 Link der Quelle:- https://www.universalhunt.com/articles/wie-w-hlt-die-wordpress-agentur-das-beste-theme-f-r-ihre-website-aus/69363
Es gibt Millionen von Websites, die mit WordPress-Themes programmiert wurden. Digital Marketer und Entwickler bevorzugen WordPress als das bequemste Content Management System (CMS) für die Entwicklung einer statischen und dynamischen Website. Wenn Sie sich an eine WordPress-Agentur wenden, haben diese eine Fülle von Themes, die jede Geschäftskategorie bedienen. Sie entscheiden sich für die Entwicklung von Websites mit diesen Themes. Sie sind responsive und mobilfreundlich.
Bei so vielen Themes im Pool ist es jedoch schwierig, sich für das perfekte Theme zu entscheiden und es auszuwählen. Die Experten entscheiden je nach Art des Unternehmens und wählen das richtige Theme für Ihre Website aus. Es ist die technische Erfahrung der Experten, die darüber entscheidet, mit welchem Theme man fortfahren sollte. Sie investieren ihre Zeit, um mehrere Themes unter verschiedenen Aspekten zu analysieren.
Hier sind einige der grundlegenden Arbeiten, die jede Agentur bei der Auswahl des besten WordPress-Themes praktiziert.
Funktionen im Voraus auflisten:
Um das beste Theme auszuwählen, muss die WordPress-Agentur den Charakter Ihres Unternehmens verstehen. Auf dieser Grundlage wird eine gründliche Recherche durchgeführt, um das perfekte Theme auszuwählen. Aber vorher ist es wichtig, die Funktionen aufzulisten, die Sie auf Ihrer Website haben möchten.
Diese Liste hilft bei der Suche nach einem Theme, das alle aufgeführten Funktionen bietet. Außerdem macht es der Funktionsfilter in WordPress sehr einfach, maßgeschneiderte Themes in verschiedenen Layouts zu finden. Daher ist es wichtig, bei der Auswahl des Themes das Design und die Navigationsstruktur im Hinterkopf zu haben.
Responsive Themes sind der Schlüssel zum Erfolg:
Das Wort "responsive" bedeutet, dass Ihre Website mit jedem Gerät (Handy, iPhone, Desktop und Tablet) kompatibel ist.  Die Verwendung eines kompatiblen Themes macht sie suchmaschinenfreundlich. Wenn Sie ein nicht-kompatibles Theme gewählt haben, können Sie dieses mit Hilfe von Programmierkenntnissen anpassen. Die WordPress-Experten wissen, wie man das Theme gemäß den neuesten Suchmaschinennormen optimiert.
Auswahl der besten Farb- und Designkombination:
WordPress bietet mehr als 20000+ kostenlose Themes mit fantastischen Design- und Farbkombinationen. Während des Anpassungsprozesses schlagen Ihnen die Webdesigner und Entwickler jedoch die besten Farben und Designelemente vor. Wenn Sie Anpassungen benötigen, können Sie diese dem Designer mitteilen oder mit der Farbe des kostenlosen Themes fortfahren, wie sie ist.
Die WordPress-Einstellungen machen es einfach, das Aussehen der Seite zu ändern. In der Regel werden helle Farbtöne von den Nutzern bevorzugt, da sie nicht direkt ins Auge fallen. Ein dunkles Design ist ein absolutes NEIN! Es kann zu einer hohen Absprungrate führen, da die Besucher irritiert sind. Außerdem verschlechtert es die Lesbarkeit.
Agenturen erwägen Premium-Themes:
Premium-Themes sind dynamisch. Sie bieten hervorragende Funktionen, mit denen sich Ihre Website von der Konkurrenz abhebt. Die Funktionen kostenloser Themes sind begrenzt, und Sie erhalten möglicherweise nicht das perfekte Theme, das Sie suchen. Außerdem müssen Sie bei bestimmten Funktionen, die Sie in Zukunft benötigen, Kompromisse eingehen.
Es wird empfohlen, ein kostenpflichtiges Theme zu wählen, das die Agentur für ihre Kunden erstellt. Außerdem ist das kostenpflichtige Theme mit minimalen responsiven Korrekturen ausgestattet. Es ist keine aufwendige Programmierung erforderlich, um es responsive zu machen.
Wenn Sie sich für eine brandneue WordPress-Website entschieden haben, müssen Sie ein Theme mit einem Design kaufen, das das Publikum anzieht.
Article source: https://article-realm.com/article/Computers-and-Technology/Software/20674-Wie-wahlt-die-WordPress-Agentur-das-beste-Theme-fur-Ihre-Website-aus.html
Comments
No comments have been left here yet. Be the first who will do it.