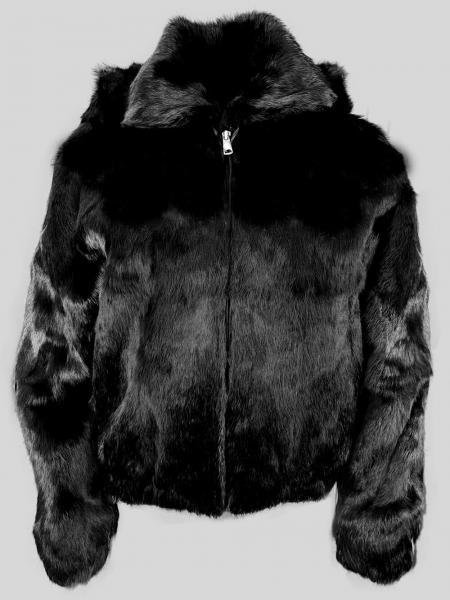 Real fur represents the sense of rich, famous, and beautiful! When a man or woman wears real fur outerwear, he or she looks classier instantly. In the Stone Age, fur was there to satisfy the warmth requirement in the too cold winter days. But in the Victorian era, it represented the class and elegance. Only the high-class people of the society used to wear fur and leather outerwear. But after the 1950s, advanced textile technology and modern market strategy helped to reduce the high price range of the fur products. Now it has become the cup of tea of the middle-class people too. Unique design, affordability, incredible warmth and high style value in alignment have made it a must try item in all the decades. Top international fashion designers forecast that real fur will never be out of the trend regardless of its controversy or ethical dilemmas.
Just like the vegan and non-vegan dilemma, real fur and the synthetic fur dilemma will be continued! But happiness starts with you happy and healthy, you should choose that option in the first place rather than following the controversy blindly. It has been noticed that a lot of people visit the dermatologists every year due to direct contact of synthetic fur contact to their skin. Rashes, bumps, itching, allergies, and redness are very common symptoms when one wears synthetic fur direct on the bare skin. But real fur does not cause any kind of skin problems. It has breathable properties, your skin can breathe and remains fresh for all day.
If you are planning to add some elegance to your wardrobe this fall, consider real fur coats and jackets at the first. It can accompany you for years. It is really hard o beat elegant style statement that you create with fur. There are three popular fur types and you should choose the best one according to your choice-
Mink- people prefer mink because it is plush, elegant and lightweight. People all around the globe wear this fur outerwear and it makes up to 70% of all fur sales.
Raccoon- Most of the modern designers prefer to use raccoon fur especially for the collar and vests. Leather outerwear with raccoon fur collar is a great outerwear choice of today.
Chinchilla- it is known as the one of the softest fur available today. Among all fur types, chinchilla fur has the highest hair density. Even it is good for too cold winter days. Chinchilla fur outerwear can keep the wearer warm even in the minus temperature.
How to shop real fur outerwear
If you accelerate online, choose the best retailer of the town to buy men's or women's fur (genuine) coats and jackets, enjoy the trails, and pick the best one (after measuring size, checking the fur quality, and comparing the price range). Or if you buy online, ask the manufacturer to offer some adding real-view pictures so that you can get a clear idea and select the best one for you. You should always consider a fact; a well-informed buyer is always a smart buyer!
Article source: https://article-realm.com/article/Fashion/Clothing/1730-Facts-you-need-to-know-before-buying-real-fur.html
Comments
No comments have been left here yet. Be the first who will do it.