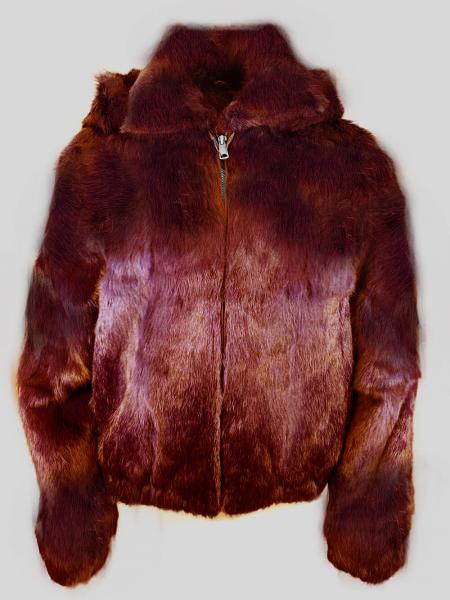 The number of people who likes to wear rabbit fur is not less. All around the globe, there are a lot of people who prefer to wear rabbit fur outerwear. It is soft and capable to offer incredible warmth during the too cold winter days. Generally, these fur coats and jackets come with a high price tag and that's why people feel reluctant to purchase. With the proper information, you can buy the best outerwear in the market. "Is fur outerwear durable? Can I wear this in the formal as well as informal places?, How can I maintain it?, Where I will get the real fur outerwear?"- are the most common question before one commits the purchase.
Previously rabbit fur was used as a trim for hats, gloves, and bags. But nowadays, manufacturers are also crafting winter outerwear too. Rabbit fur is soft and tactile in nature and able to the offer required warmth and comfort. It is quite a good option to protect the cold without investing too many bucks. But when it comes to durability, Rex Rabbit fur coat or jacket should be the only choice. Actually, it has been noticed that some rabbit fur can shed when it comes in contact of chemicals. And you know that in order to make a jacket or coat, mild use of the chemical is mandatory.
In this century, the word "fur" evokes strong feelings. The touch of real fur makes the person instantly classy. When it comes to buying real fur coat and jacket, most of the people find themselves in a great dilemma. Actually, the market is getting filled with the synthetic alternatives. Due to the affordability, many young men and women are tending towards this option. But the skin rashes, bumps, itching, and other skin problems let people think twice before investing in alternatives.
Real fur keeps the wearer fresh for all the day and you feel an adding comfort always. Previously these jackets and coats were not lightweight. But the modern textile technology and advanced procedure has made it possible. Now you can wear over sized fur outerwear in the too cold winter days (especially when it is snowing outside), without carrying the heavy weight of fur. Real fur products are easy to clean as it does not require anything hassle-some. Just after returning from outside, shake off the coat, hang it in fresh air inside the room, and then place it inside a spacious closet. You can use a cotton piece to wipe off the adding dust or dirt. If there is any distinct spot or any liquid spill, consulting a professional cleaner is the best choice.
Real fur is a timeless investment as after some years of use, you can re-style it easily. In other words, all you need to do is just invest for one time and enjoy for decades! In order to buy real products, you should choose a reliable retailer on the first move. You can ask your known one for the referral or you can search online.
Article source: https://article-realm.com/article/Fashion/Clothing/1731-All-you-need-to-know-about-rabbit-fur-outerwear.html
Comments
No comments have been left here yet. Be the first who will do it.