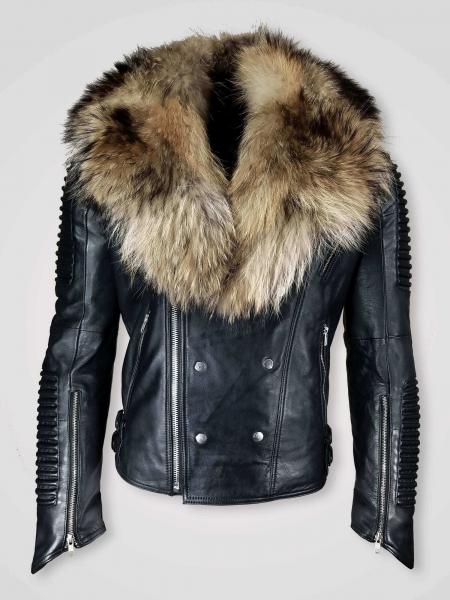 Winter seems incomplete if there is no real fur coat. From the top fashion designers to the Hollywood celeb- everyone has expensive real fur products in their wardrobe. If you too have a new or vintage fur coat and want to enjoy it for a long time, you should care it properly. You know that a well-maintained fur coat can accompany you for decades- some people are still enjoying their grandmother's fur coat just by restyling it. The secret of a long-lasting coat is proper care. In order to know how to do proper care, you can continue reading.
Everyday care rules
·         You should always hang your fur coat on board. You can use a padded hanger to keep the coat shoulders in shape. The neck of the hanger needs to be long enough so that you can easily keep the coat collar away from the hanging rod.
·         You should never place your coat inside a plastic bag. You should not place your coat inside a bag which does not breathe. Actually, if you keep the fur in an airy space it will not result in drying out or any crack. The best bag is of 100% cotton and you can wash the bag easily.
·         When you are placing the outerwear inside the closet, you need to make sure that there is no jewelry pinned to the outerwear otherwise it can mat the fur. When you are wearing a fur coat or jacket, you should avoid shoulder bags. Generally, if you hold shoulders bags for a long period it will damage the shape of the coat or leave a bald spot.
·         You should restrict using hair spray and perfumes after wearing a fur winter wear. Generally, these hairspray and perfumes contain alcohol and that can easily dry hides. It is hard to remove the odor and oils can penetrate the fur.
·         If you need to seat at a place for a long time, you should take off the coat previously otherwise your body pressure will crush the fur. If it is not possible to remove the coat, you should try different sitting positions in order to avoid crushing in one spot. If the ambiance is supportive you can take off the coat and use as a blanket in your lap.
·         If somehow your coat gets wet you should take special care. Normal snow and wind gust is bearable. After returning from outside, you should always try to shake off the coat to remove the snow and little water and then hang it inside the room near the air conditioner at least for twenty minutes. If the coat gets too wet, you should visit a professional cleaner or you can take help from the retailer, you have purchased the outerwear.
If you properly follow these rules on a regular basis, you will keep fur coats for women or men well for a long time, even for a generation.
Article source: https://article-realm.com/article/Fashion/Clothing/2135-Useful-everyday-care-tips-for-fur-outerwear.html
Comments
No comments have been left here yet. Be the first who will do it.