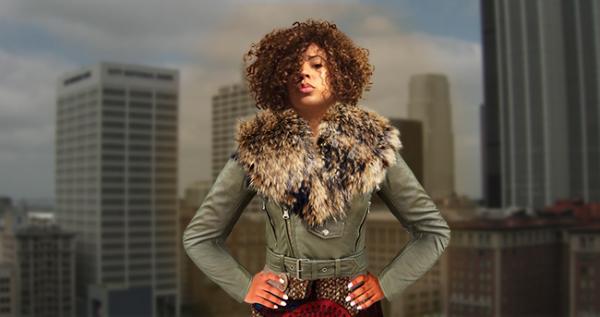 Winter and real fur outerwear are just commonplace. All around the globe, people prefer to wear fur outerwear during the winter time as it adds an elegant touch to the outfit. Since the Stone Age, fur has been in practice and still, it is ruling the trend. If you are fashion conscious, you must familiar with a sense and that is fashion changes with the time but style never. But when it comes to fur, every traditional fashion and style equation gets changed. Fur was in fashion, is in fashion and will remain in fashion!
In the previous days, these outwear were there to offer people the required warmth. But in the 1900s, real fur and leather were accepted as the signs of class. Only the rich people of society were able to afford these items. After that, the advanced technology has made it possible to craft these products at a lower expense comparatively. And that's why people are getting these jackets and coats at lower prices these days. If you compare real fur outerwear with the synthetic alternatives, you will see a real one is still expensive in comparison with the synthetic one. But here a fact you need to understand that an alternative one can accompany you just for two years but a real one can accompany you for decades. And if you care properly, real one can run from one generation to the next generation easily. Now re-styling real fur jackets and coats have become easier than ever. All you need to do is just find the right professional, choose the style and ask him/her to do accordingly.
No matter which winter and spring celebration, you are going to attend, a fur product can always add some class and elegance to your presence. It has amazing insulation capacity and that's why the wearer does not suffer from the temperature changes. It has been noticed some winter outerwear is heavy in weight and good for too cold winter days and you cannot wear those in the spring or less cold days. But if it is real fur outerwear, you can easily wear it because of its amazing insulation power. You will not feel that irritating burning sensation when you go to a less cold place from the coldest place with a fur coat or jacket.
Along with these, real fur cannot provoke any kind of skin rashes, bumps, itching or redness. But you will face these problems if you wear synthetic alternatives directly over the bare skin. The real one is soft and smooth and you will feel really great by wearing. But with the synthetic alternatives, you cannot except that much pleasure and comfort.
In order to buy the real fur coat or jacket, you should do proper research. A fact you should always consider and that a well-informed buyer is always a smart buyer. So, before committing the purchase, gather all the required information and then take the right decision. 
Article source: https://article-realm.com/article/Fashion/Clothing/2902-Real-fur-and-its-benefits-in-a-brief.html
Comments
No comments have been left here yet. Be the first who will do it.