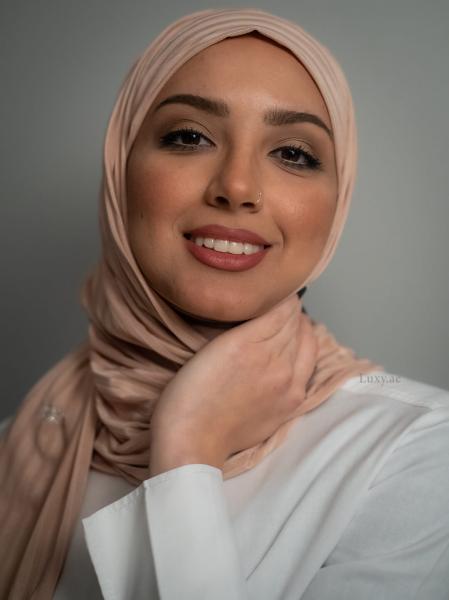 What is the one thing that comes to your mind when you hear the word fashion? We bet its all glitter and gold and something that not everyone can wear daily.
As a Muslim woman who wears the hijab, then modest fashion is something you'd want to try. The modest way is a fashion trend that uses modesty as its strongest point. 
Modest fashion is interpreted in several ways. However, one thing is for sure that modest fashion works on concealing the body and not exposing it. This fashion is the entire essence of modest fashion, and it is beautiful.
Being modest can be a powerful thing for Muslim women as it encompasses a great sense of responsibility and looks flawless.
Consider this as a rule of thumb; most clothing that conceals the body is in this category. This clothing includes hijabs, trousers, burqas, tops, dresses and even jackets. Just imagine the creative ways that you can use as inspiration with all these fantastic options. Some of the best hijab collections are these materials: 
Chiffon Hijab, Jersey Hijab and much more.
5 Tips To Look Like A Hijab Fashionista !
The Essentials
Few important elements you should have it no matter if you work or study. 
Two different shades of jeans dark and light. Black abaya, a blazer and 3 basic colors of your favorite hijab fabric ( black, White and beige). Investing in these essentials is important as you'll be building your outfits around these key pieces.
The Accessories
Bags are so important to complete your look you need a classy good day bag and a Shoulder bag. For shoes you need to have a sneaker, one simple node colored heel, and a black and white flats. 
Understand Your body
You have to understand what types of clothes suit you. If you like wearing sport clothes, you would want to buy more jeans than skirts. Sometimes, it is not just about your interest but your physic as well. 
Transform your Old Clothes to a Trendy Ones!
The best way is to Re-think outfit combinations, sometimes you feel bored by the outfit options in your wardrobe. This is often has more to do with how we view the item than it does with the item's actual limits. In reality you can create a great new look from your existing wardrobe For instance, why give up on short-sleeved dresses or blouses, when they can work perfectly with a denim jacket of a kimono. 
Finally Get creative.
As hijab fashionista, Mix and Match Colors is an essential key to end up with a chic and stylish outfit, you must know how to wear the colors together. Although breaking the fashion rules seem adventurous, you must get good at the basic color first.
Article source: https://article-realm.com/article/Fashion/Clothing/4133-THE-PERFECT-GUIDE-TO-MODEST-HIJAB-FASHION-WOMAN-CLOTHING.html
URL
https://www.luxyhijab.com
World leading brand for modern girls wearing hijab, Shop everyday or occasion hijabs in jersey, chiffon, viscose, underscarf and much more..
Comments
No comments have been left here yet. Be the first who will do it.