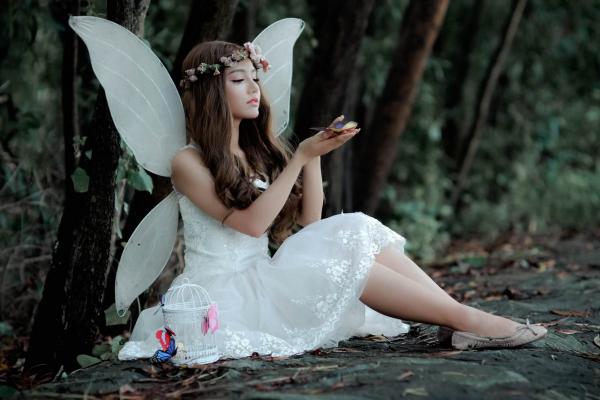 This article aims to guide girls with four effective tips to choose the best prom dresses or gown according to their budget and other factors easily. A well-informed buyer always buys the best things.
Finding the perfect dress seems challenging especially when prom is coming. The market is already filled with so many colors, designs, styles, and fabric variations. Before running for a random item, you should do some research to find the best thing today. Maybe it your prom dress or your new smartphone, you need to do the required research before buying anything today. The introduction of the internet has enabled this opportunity to human life and people should not miss it. You know that a smart buyer always buys the best.
Choosing a perfect prom dress depends on several factors such as skin tone, body type, face shape, and obviously personal choice. The dress which is looking truly elegant on the magazine cover may not suit you at all. Fashion is fun and risky at the same time. Today this article will show you how to choose the best dress according to your budget easily-
1) Find the best color- every color under the rainbow may seem good on you. You will get all the colors available in the market. The color of the dress may depend on a theme, location, or time of the year that prom celebration is held. There are some specific colors for specific women that truly complement and make them feel good. If you are a redhead you can go for blue, purple, and green colored dresses. Blonds can choose pastels, red, and other bold colors. Girls with dark hair color and easily choose almost any color.
2) Pick the best style- it depends on how you want your dress to fit. If you have planned to dance a lot, you need to choose a dress which offers your legs plenty of room for movement and there is strong support by the straps. You can choose the A-line special prom dress or gown in this case. If you have the busty body type, you can choose a dress with a corset feature that laces in the back. Laces are here for added support and style. If you have an hourglass-shaped figure, you can roam like a true fashionista with a mermaid dress or gown.
3)  Match by the theme- according to the time and venue, often theme gets selected. If the theme indicates some time under the stars, choosing a mid-night blue or black dotted dress with sequin or rhinestone designs would be a perfect choice. If the theme is something like 'Great Gatsby' then choosing a dress with fringes or a sequin shifted dress or a simple satin ball gown will be beautiful.
4) Blend the trend- what is presently ruling in the trend that you can get to know from the internet and fashion magazines. You can simply follow the trend or create your own style statement and assure head-turns. There are some dresses which are just evergreen and able to offer the required elegance all the time.
These are the effective four tips that you need to follow in order to find the best prom dress. There are some strict rules for communion dresses and another article will focus on that rules and how to find the best one soon.
Article source: https://article-realm.com/article/Fashion/Clothing/5628-4-effective-tips-to-choose-the-best-dress-for-the-upcoming-prom.html
Comments
No comments have been left here yet. Be the first who will do it.