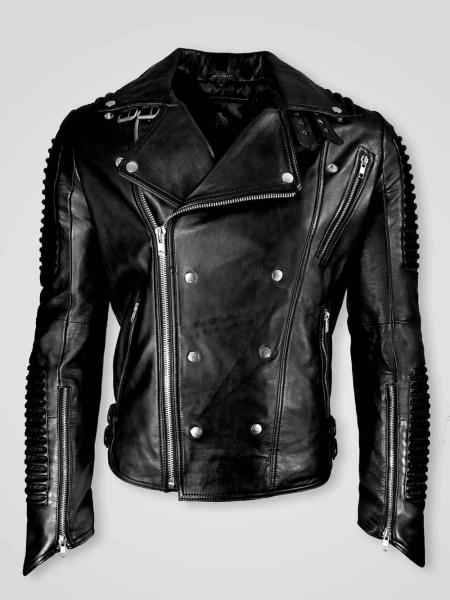 This article aims to let you show the top five reasons for having a real leather jacket for men and women today. Reading all the reasons will give you a better understanding of the fact. 
Winter and leather jackets are commonplace. Winter brings opportunities for trying new clothes and foods. When it comes to choosing the best winter outerwear, the leather jacket holds a great place. Since the very introduction, leather jackets are in craze and will never go out of the trend. Actually leather jacket is the single outerwear that can offer the ultimate warmth and comfort without taking the help of other clothing. There are cotton, polyester, and so many other materials available in the market. But real leather is arguably the best all-around the options. Previously leather outerwear was men's game only but today both women and men can wear these jackets are ensure head turns.
There are some strong reason for this much popularity rather those traits have made leather an inevitable winter outerwear option-
1.      Injury protection- high-quality leather jackets are there not only to offer stylish appearance but also tangible protection from physical injury. The thick material is there to act as a padded layer of protection between the wearer's body and the outer world. And that's why most of the motorcyclists prefer to use real leather biker jackets during their riding time.
2.      Classic and timeless- The real leather jacket is dating back to the 1900s. Previously aviation pilots and crewmen used to wear real leather pieces. After that, military professionals in the United States started wearing it. And now every man and woman is in love with this outerwear type. If it is a leather jacket, you are going to get attention for sure.
3.      Both formal and casual- there are some jackets that are strictly limited for casual and formal use. For instance, it can be said that a suit jacket is the most formal type available here. But today a pure leather jacket with simple design offers a higher level of versatility and you can wear it for either casual or formal occasions. Even there was a time when men's leather bomber jacket was not formal but now a lot of workplaces have accepted it as formal winter outerwear.
4.      Dust and moisture resistant- it is the lesser-known benefits of a supreme leather jacket. Its texture is incredible and perfectly resistant to moisture and dust. But leather is not waterproof. But it is not going to get damaged if it comes in contact with snow or little water. You can use it regularly without any fear of damaging the texture.
5.      Easy to maintain- it is also worth knowing that leather jackets require very little care. If your leather jacket gets dirty all you need to do is just clean it by wiping the surface with a damp cotton cloth. After returning from outside, you can hand your jacket inside the room for twenty minutes and after that, you can keep it inside the wardrobe.
These are the main reasons for which leather jackets for men and women are this much popular today. Lastly, it can be said that all the benefits you will get only when you buy a jacket or coat of real material and from a reliable retailer.
Article source: https://article-realm.com/article/Fashion/Clothing/5633-5-reasons-why-everyone-needs-a-pure-leather-jacket.html
Comments
No comments have been left here yet. Be the first who will do it.