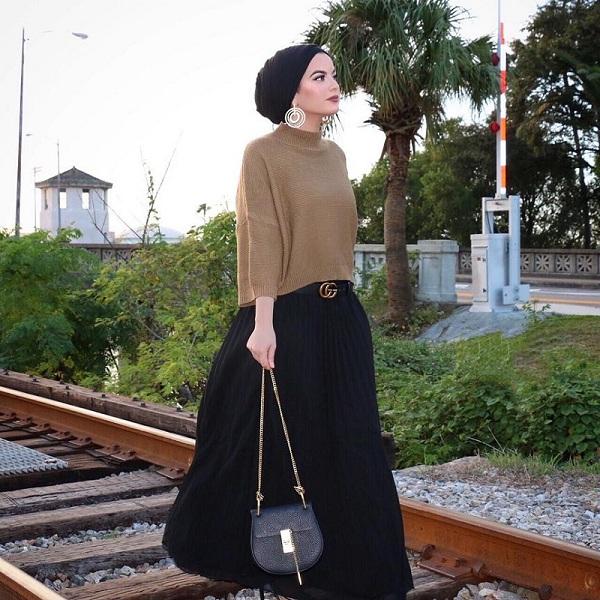 When it comes to a Muslim woman, she covers her body as much as possible and her head that you cannot see her hair and head. They try to cover up the large part of their body. If you see a Muslim woman in U.S or Africa, you may perceive that women there are wearing casual clothing with headscarves. Some women wear more covering and traditional outfits while some prefer casual trousers and full-sleeves top that also cover her body from the top to the toe. In the rural areas of Arab or other Muslim countries, the picture will be different a little bit. The women there wear Abayas-type clothing that is a typical traditional type of Muslim clothing. They wear burqa or hijab to cover their face, head, and chest portion. Some countries have very strict rules about dressing. Especially, women should not wear men's dresses. They should keep their hair long and they are not allowed to show their hair and other body parts such as legs and hands except the man she has married. Hence, the Muslim fashion or dressing habit depends on the place where she lives and what she feels comfortable with.
Hijab is not only a head covering but it is a pride of a Muslim woman. In the Islamic culture, a hijab is worn to protect a woman from the evil-eye of the society. It is for her safety and respect. You can easily recognize a woman from the Islamic religion when you see she is covered up totally from the head to the toe. Even kids and teenagers are used to wear hijabs that they can hide their beauty from the public. In some places, men also use hijabs.
Usually, a hijab consists of a square piece of cloth that is called the inner scarf. It covers the hair and helps the outer part to stay properly over the head. There is a typical wearing manner to wear hijabs. You have pins to adjust the fitting. There are a variety of types when you choose hijabs. It depends on how comfortable you are with a particular type. From the jersey hijab to the sophisticated Al-Amira hijabs, you have plenty of options to choose from.
When you want to buy hijab you have many options. First, you can choose a store that offers Islamic clothing only. However, it is quite a tough task to find such a shop in your area. You may ask your neighbors or friends.
The next option is you can make a hijab at your own. You have the freedom to choose the color, pattern, and fabric what you like or what you are comfortable with. Also, you can stitch a big-sized hijab if you prefer. But in this busy time, it is quite a tough task to find time for stitching own clothing. Also, stitching error can make the entire look funky.
Finally, you have a great option to purchase Islamic clothing for men, women, and kids online. It's the easiest, fastest, and most relevant way of purchasing Islamic clothing including hijabs. You have a vast item gallery to choose from. But you must do researches to judge the online store. Check the website carefully and then place your order.
Article source: https://article-realm.com/article/Fashion/Clothing/979-The-options-to-choose-while-purchasing-Islamic-clothing.html
Comments