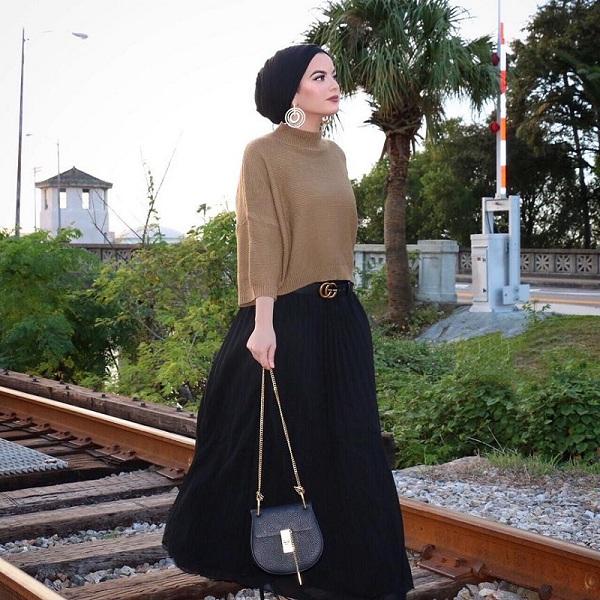 A hijab is the pride of a Muslim woman. It covers the face, neck, and the upper chest portion. Though it is an ethnicity of Muslim community there is a hygienic reason also for wearing hijabs. It gives you seasonal protection. It protects you from excess heat, wind, and cold. It protects some of your body parts to be exposed publicly. In Muslim Community, maximum women love to wear hijabs for a variety of purpose. During the prayer, in the festive time, and as a regular purpose, hijabs are used by a number of Islamic women around the world.
Hijabs are available in a vast range of shapes and sizes. There is a traditional size that maximum stores keep in their list of items. The standard measure is 45 inches, 48 inches, and 52 inches. But you can find a larger one also in the market if you want. You can choose a rectangular, square, and triangular shape as per your preference or as per the occasion. Cotton, polyester, satin, chiffon, rayon, and silk fabrics are used in making hijabs. When it comes to color, there is a variety of colors available in the market when you need one. Solid colors such as black and white are very common and traditional while there are trendy and stylish hijabs come with stunning prints, styles, and colors.
The size, shape, colors, and fabrics are the factors that will help you make a better choice when purchasing, but you need to know the actual use of it to look best all the time you wear it.
Keep the hijab slightly loose if you have a round-shaped face. It will look better if you show the more forehead portion and adorn it in such a manner that your face looks narrower from both the sides. The inner scarf should be fastened loosely also to look better.
If your face is oval-shaped, regular Pashmina style or a tight jersey style hijab looks good on you. You are open to using other styles also as an oval-shaped face is suitable for different styles.  
For the women with a square face are suggested to loosen the under-chin portion to look best. Also, try to flaunt the forehead portion more to soften the quadrangle-shaped face.
Always prefer to wear a underscarf with your hijab. It helps your hair not to slip out under the hijab. These scarves are available in a variety of colors, styles, and fabrics and are very comfortable to keep the hijab fitted perfectly over your head.
For a rectangular face cut, hijabs should be worn in such a manner that it shows both the sides of your face lesser than the actual and shows your forehead widely. Following the way, you can make it possible to look your face long and slim.
Use the hijab pins securely that it does not damage the fabric. There are different types of pins available in the market. These pins are as beautiful as purposeful and are matched with any kind of hijabs whether Chiffon hijabs or jersey hijabs if you can make the proper use of it.
You can make your look greater with hijabs if you maintain the mentioned tips in the article.
Article source: https://article-realm.com/article/Fashion/Clothing/980-know-the-use-of-hijabs-for-an-eye-catching-look.html
Comments
No comments have been left here yet. Be the first who will do it.