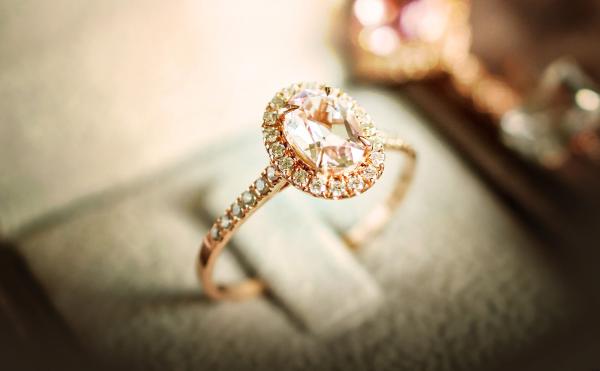 The very term "vintage jewelry" refers to the jewelry which is quite old; more than 50 but less than 100 years old. This type of jewelry is known and desirable for its high quality. Apart from this, when women who are more or less very concerned about their fashion statement, would love to upgrade it by choosing this jewelry. Additionally, they also have the leverage to purchase vintage jewelry online.
We all know that the market has a wide variety of vintage jewelry pieces, but it is imperative to scrutinize how you will get to know about the real or fake items. So, we are going to discuss some steps which will guide you to purchase vintage jewelry.
Let's begin!
1.  Seek a credible source
The quality of vintage jewelry is exceptional. It has a timeless appeal and women usually keep on hunting for it. Now the question arises where to hunt? Simply, you have to look for a reliable source whether it is local or online.
Explore a bunch of sellers, ask about them, and study their customer feedback online etc. For deciding, from where you want to purchase the vintage jewelry will let you go through these steps and this is how you will end up investing your hard-earned money in the direction. It is better to work out first and not pay for the junk at all.
2. Examine jewelry piece
The next important step to be carried out is to scrutinize the jewelry item. You heard it right. A jewelry item which is claimed to be old and unique should be like that. Don't fall into a trap and be a recipient of fake vintage jewelry.
Never forget to check the mark by the jewelry maker. Use a magnifying glass. If there is no mark, then you should ask the seller for the history of your selected items. And, he shouldn't resist telling the history; else you may fall victim to a counterfeit vendor Furthermore, observe the item's condition, go for the ones which have negligible signs of wear.
3. Check the Price
Though you have a passion to wear or collect vintage jewelry, consider it an investment as you tend to make a purchase decision. This is the factor you also have to focus on. There are unique vintage jewelry items available that will not allow you to break your budget. So, just try to add these items into your jewelry container and not go for the ones that are highly-priced and beyond your pocket size.
4. Identify value
To identify whether the jewelry piece is worth the said price or not, you should be concerned about the quality - look for the cracks in enamel and chips in gemstones, etc. Make sure that it is not having any loose crystals or missing gems. Additionally, just check out if it could be used daily or not. Though, it is old but should be in better condition so that it stays with you longer.
Final Thought:
So, when you shop vintage from any online jewelry store, keep a checklist of the points mentioned in the aforementioned discussion.
Article source: https://article-realm.com/article/Fashion/Jewelry/7494-How-to-Order-for-Vintage-Jewelry-Online.html
Comments
No comments have been left here yet. Be the first who will do it.