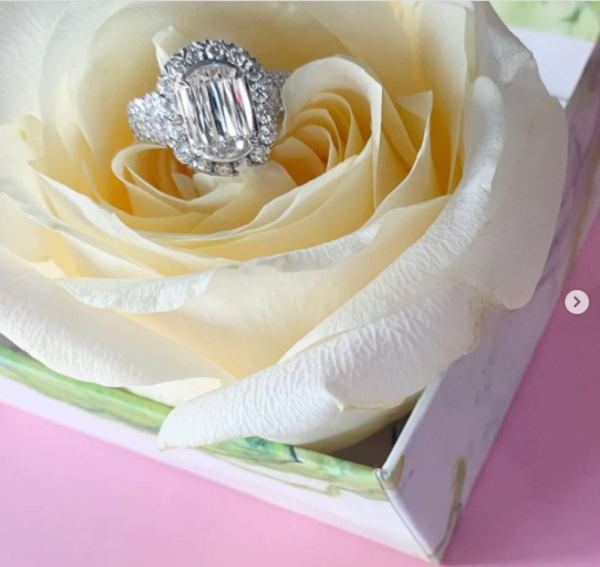 Popping the question to a special someone who has stolen your heart is a fascinating yet anxious occasion. Now that you are about to be together forever, you would need a symbol that depicts the everlasting love between you two. And what better way to commemorate the momentous occasion than by investing in a gorgeous engagement ring.
How to Pick a Bedazzling Engagement Ring?
Here's our take on an elaborate engagement rings buying guide that will tell you all about the points that you need to consider before you go ahead and make a purchase. Use this guide and be prepared to be awed with your selection.
1. Choose a Ring Metal: While looking for rings, it's wise to assess which metal you would prefer the ring in. And it would be wise to take this decision well before the engagement date. A traditional choice would entail options like yellow gold or platinum. If you want, you can also get something exciting, like titanium or rhodium.
2. Pick a Carat Limit: You also have to keep in mind the preferences of your beloved. Would they prefer a large gem, or would they like something more brilliant? These aspects will allow you to choose a stone that strikes the perfect balance between brilliance and size. It will also help you narrow down your selection to choices that should really matter to you.
3. Measure Their Fingers: Get the measurements of their fingers down pat before you make a purchase. If you want the ring to fit snugly, take care of this first. The ring should feel comfy and snug - and that is why it is vital to get their measurements early on.
4. Complement the Wedding Jewelry: Most couples tend to choose wedding jewelry that will complement and bring out the engagement rings' beauty. This is an excellent way to emphasize beauty. If you want classic engagement rings, then you should get something simple and elegant for the wedding.
5. Get Certified Gemstones: Since you'll be making a substantial investment with the gemstone ring, it's recommended that you get a gemstone that has been certified by a trusted and well-known organization such as the American Gem Society (AGS). You should always check the accreditation before you make a purchase.
6. Don't Be Afraid to Negotiate: Jewelry stores usually markup the price of engagement rings, and that is why you should not be afraid to get into it and negotiate for a price reduction. It's imperative to make sure that you've reached the best deal before committing.
These are some of the most critical points you have to consider before you get infinity engagement rings, solitaire engagement rings, or any other type for your loved one. Which type of ring would you be purchasing for yourself or your loved one? Do write to us and let us know your valuable comments.
Article source: https://article-realm.com/article/Fashion/Jewelry/9545-Points-to-Consider-While-Buying-an-Engagement-Ring.html
Comments
No comments have been left here yet. Be the first who will do it.