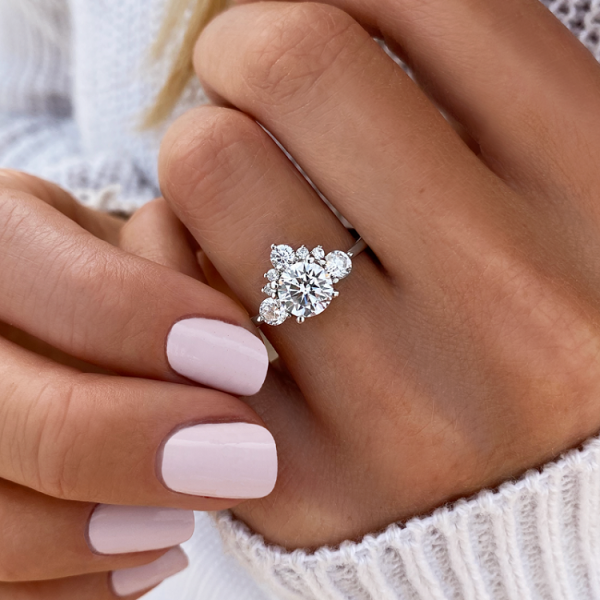 A wedding is one of the biggest events in every person's life. And no doubt, the wedding event is equivalent and magnificent as engagement rings. Sparkling engagement rings for women and men can help a man to get approval while bending down on his knee. Such dazzling and dashing rings sparked their best when you brought them first, but soon they can turn into an eyesore. 
What is the Best Way to clean your Diamond Ring?
It's easy for jewelry especially a ring to get covered by dirt because it is a part of your daily wear. As you want to always keep it clean and maintained, we have simplified some tips that can guide you.
What to Know Before Cleaning?
Understand About Your Ring
When you want to maintain and clean your diamond rings, then you should check them thrice a month. Some rings have subtle designs and settings that can cause more risk of getting loose and trap more dust. 
In case you find any issue like a loose claw, you should consider a conversation and ask for reparation right away with your jeweler. Such rings are a bit hard to maintain and clean at home. And if you aren't facing any issue with your ring, then it is safe to clean it by yourself.
Consider the Elements Used In Your Ring
Engagement rings are a mixture of various components. It is built of sparkling stones and a blend of metal. It is the best consideration to check what your ring is made up of to avoid any damage. When you are sure of what your jewelry is made from, you can follow some strategy by yourself at home.
In case you have any sensitive elements, you should completely avoid using detergents or washing bleach. You should be very cautious, or else you may strain or damage your wedding ring.
What are the Steps forCleaning?
Now that you know what precautions you should consider in advance. It is time to understand how you can clean it. It's been suggested by experts that one should clean the jewelrytwice a month to keep it sparkling and shiny. And in case if one does a lot of household work, then it is recommended that they should clean it more regularly.
Here are a few simple steps you can follow at home to maintain your ring shines and dirt-free:
Place some chemical-free liquid in the bowl of warm water. Set your vintage engagement ring in the mixture for 30 minutes. Then use a soft brush to scrub the exterior part of your ring, which is the stone. You should use a kid's toothbrush for cleaning.
Ensure you clean gently with a soft bristle brush. If you see more dirt in the corner or edges, immersethe ring in the warm mixture again for more than 10 to 20 minutes.
Once you brush off the dirt from the ring, wash it from warm water. Dry it with a soft cotton towel and leave to dry more in the open air.
Conclusion
These were three simple yet important steps you should follow when it's time to clean your ring.
Article source: https://article-realm.com/article/Fashion/Jewelry/9944-3-Simple-Tips-to-Clean-Your-Engagement-Ring.html
Comments
No comments have been left here yet. Be the first who will do it.