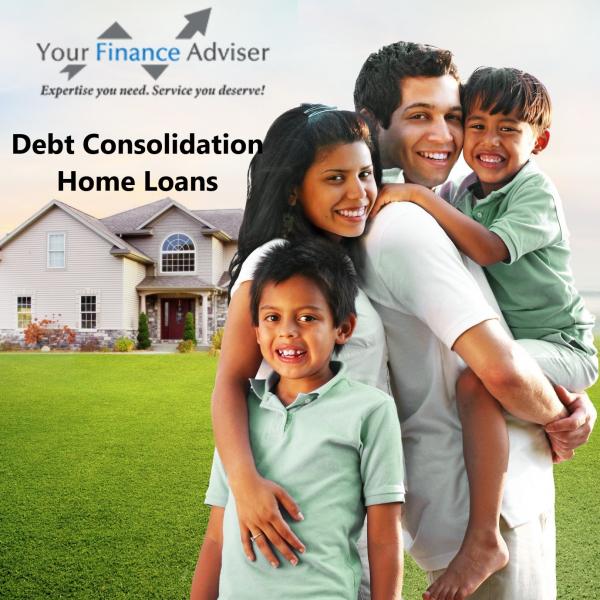 Nowadays, many people in Australia prefer opting for debt consolidation home loan plans to pay their debts off. This debt could be in the form of credit card outstanding and they usually pay it off by taking a mortgage loan that amounts to more than what they are required to repay for their home. As a result, they take the difference in the cash amount to pay off a higher interest debt.  
Although debt consolidation home loans help individuals in managing their repayments easily, this loan can still cost them more when the rates of interest or the fee are much higher when compared to before.  
Therefore, it is important to research properly and take into consideration all the necessary factors while consolidating all existing debts into a new debt. Here, we've listed some of the major deciding factors which will help in the borrowers in determining whether a home loan consolidation debt is the right option for them for not. 
Interest rates: The rate of interest charged upon the loan plays an important part in determining which type of loan is suitable for you. That is why, it is important to properly consider the nature of interest rates that will be charged upon a loan. The borrower would also be required to make a choice between a fixed rate and variable rate of interest on the debt consolidation home loan.  

Types of fees: A variety of home loan plans available nowadays charge annual or service fees, which can add up and potentially outweigh the amount saved by the borrower. Also, the borrower might be required to pay other types of fees as well including the exit fee, stamp duty and other government fees. All these fees, when added up together, can make the loan amount more expensive. That is why, it is better to check in advance all types of fees that are associated with the loan. 

Longer terms: Usually, most of the home loans have longer terms than other types of debt like credit cards or personal loans. This implies that while the lower interest rate may seem appealing, it can potentially end up costing the borrowers more compounded debt if his/her loan is stretched out over 20 to 30 years. Therefore, it is essential to remain assured about all these the costs and then determine if the loan is suitable for you or not.  

Consult the mortgage broker: Before opting for a debt consolidation home loan option, it is always advisable to speak with a mortgage broker. Nowadays, the lenders offer a variety of schemes and plans that help people to repay their loans during tough times. Especially for the first-time buyers, a mortgage broker can provide a very useful home loan advice by assessing his/her situation and changing the loan terms as well as reducing or even pausing the repayments for a couple of months. 
Experts Advice on debt consolidation home loans by Your Finance Advisor   
Your Finance Adviser is one of the leading and reputed finance advising company in Australia. It specializes in offering a variety of home loan advice, end-to-end lending, financing and wealth management solutions to all types of clients located 
Article source: https://article-realm.com/article/Finance-and-Investments/Loans/8888-Factors-to-Consider-While-Applying-to-Debt-Consolidation-Home-Loans-in-Australia.html
Comments
No comments have been left here yet. Be the first who will do it.