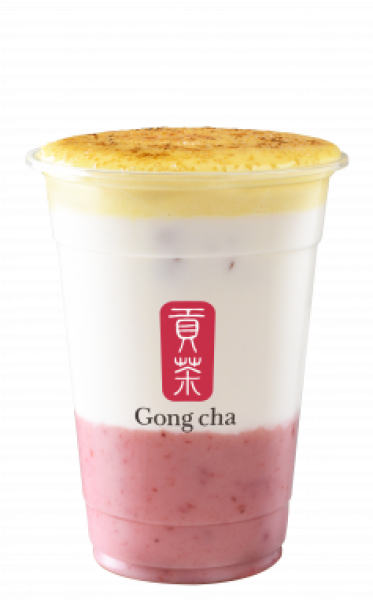 When it comes to bubble tea, Philadelphia has no shortage of options. From trendy cafes to mom and pop shops, there's something for everyone. However, one name that has been gaining popularity in recent years is Gong cha. The brand's commitment to quality and attention to detail has helped it become one of the most popular bubble tea shops in the city. In this blog, we'll explore why Gong cha is known as the go-to bubble tea shop in Philadelphia, and we'll also announce the opening of their new store in Old City.
First and foremost, Gong cha is known for its high-quality ingredients. The chain uses only the finest tea leaves and natural ingredients to create their drinks, ensuring that each cup is both delicious and healthy. Gong cha's drinks are made to order, allowing customers to customize their drinks to their preferences. Whether you like your drinks with less sugar, more ice, or extra toppings, Gong cha will make it just the way you like it.
Another reason why Gong cha has become so popular in Philadelphia is their diverse menu. The chain offers a wide range of drinks, from classic Milk Tea to fruity Fruit Tea, and everything in between. One of their most popular drinks is the Brown Sugar Milk Tea, which is made with fresh milk, black tea, and a generous scoop of brown sugar. This drink has a rich, caramel-like flavor that's hard to resist.
Gong cha is also known for its innovative flavors and toppings. The chain regularly introduces new drinks and toppings, keeping their menu fresh and exciting. Some of their unique toppings include boba pearls, grass jelly, and pudding. Customers can also choose from a variety of fruit and milk teas, with flavors like strawberry, mango, and matcha.
Finally, Gong cha is known for its excellent customer service. The staff at Gong cha is friendly and knowledgeable, always ready to answer any questions and help customers choose the perfect drink. The chain also offers a rewards program, allowing customers to earn points with each purchase that can be redeemed for free drinks and other rewards.
And now, the moment you've been waiting for – the announcement of Gong cha's new store in Old City! The store is located at 130 Chestnut Street Suite 1, Philadelphia, PA 19106, and offers the same high-quality drinks and service that Gong cha is known for. The Old City store is conveniently located near several popular tourist destinations, including Independence Hall and the Liberty Bell, making it a great spot to grab a refreshing drink after a day of sightseeing.
In conclusion, Gong cha's commitment to quality ingredients, diverse menu, innovative flavors, and excellent customer service have helped the brand become one of the most popular bubble tea shops in Philadelphia. The opening of their new store in Old City is sure to be a hit with locals and tourists alike. So if you're a bubble tea lover, be sure to stop by Gong cha's new store and experience their delicious and refreshing drinks for yourself!
Article source: https://article-realm.com/article/Food-and-Drink/40014-The-popular-bubble-tea-shop-in-Philadelphia.html
Comments
No comments have been left here yet. Be the first who will do it.