Featured Articles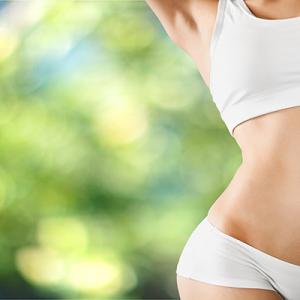 The race to fitness is on and a lot of people are getting into the band wagon. So...
The global bubble tea market is expected to expand to $3.39 billion by the year 2027. There are tens of thousands of bubble tea stores worldwide and thousands in the United States. There already is a National Bubble Tea Day and it falls on April 30. This year, you can celebrate the special day by enjoying your favorite flavor of bubble tea at a Gong cha store near you in Naperville, IL.
If you are already a bubble tea aficionado, it is easy to understand that you are never able to get enough of the creamy, sweet and chewy tea drink. The creation of National Bubble Tea Day on the calendar has added credibility to the drink that originated in Taiwan and has become a running success in the U.S. and worldwide. Gong cha, a premier global bubble tea brand, already has 150 franchised locations in the U.S. and continues to add new stores and flavors to its menu.
History of National Bubble Tea Day
Bubble tea finds its origins in the 1980s night markets in Taiwan. Shaken tea along with milk drinks were widely popular at the time. It was during this time that teahouses began offering tea drinks topped with chewy tapioca balls and the drinks became a running success. Gong cha established itself as a brand in 2006 while having operated for over a decade before that. It became widely popular in Taiwan for its milk foam tea. Today, it has over 1670 global locations with 150 of them in the U.S. and it continues to expand as the demand for bubble tea grows.
About Gong cha
Gong cha has its origins dating back to 1996. It was formally created as a brand in 2006 in Kaohsiung in Taiwan. The brand has been celebrating National Bubble Tea Day since the special day was first announced. It stands out for its premium quality tea, ingredients, and services. Some of the factors that make it unique in the world of bubble tea include:
 The tea is brewed fresh every few hours to maintain its original taste and effect.
 The tapioca pearls are freshly prepared all day long.
 Stringent quality controls are followed for each ingredient, from sourcing to preparation.
Gong cha's Values
Gong cha has strict quality control procedures in place that help it ensure that its guests receive the same, premium quality bubble tea experience in all its stores worldwide. Its values include:
 Commitment to Quality: The brand uses premium quality tea leaves and ingredients. The tea leaves are sourced from the best tea estates in Taiwan that follow stringent tea production quality controls.
 Customer Service: Every guest is greeted warmly with utmost sincerity. Gong cha strives to provide happiness in every cup of bubble tea that its guests enjoy at its shop.
 Innovation: It is constantly creating and adding new flavors and toppings to its menu. There are already 600 possible drink combinations for you to choose from and you can always find something unique for your taste buds.
The brand is expanding at a staggering rate due to the growing demand for its drinks. You can celebrate National Bubble Tea Day at a Gong cha store near you in Naperville.
About the Author:
Rosario Berry is a professional freelance writer, like to introduce Gong cha Illinois. Gong cha offers 600 possible drink combinations of Bubble Tea In Naperville IL allowing guests to select their sugar level, ice level, choose from six different milk foam series, and eleven toppings.
Article source: https://article-realm.com/article/Food-and-Drink/Coffee/21261-Celebrate-National-bubble-tea-day-with-Gong-cha-at-Naperville-IL.html
Comments
No comments have been left here yet. Be the first who will do it.