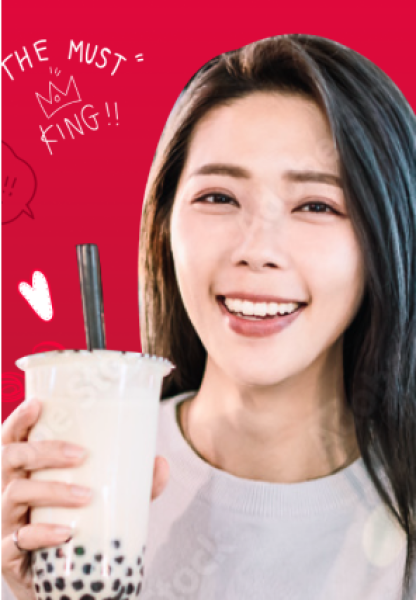 Bubble tea has grown massively in popularity over the past few years. This traditional drink from Taiwan has increasingly become a part of a social lifestyle for people of different age groups. Now, boba fans in Naperville, IL can enjoy their favorite drink with premium tea products on offer. Chicagoland is getting four new Gong cha bubble tea stores, with the first of them coming up in H Mart, 1295 E Ogden Avenue, Naperville.
Bubble tea is a versatile and customizable drink. Gong cha has taken this customization to another level. When you visit their boba store, you can choose from over 600 possible combinations in terms of milk, tea, ice level, sugar level, and toppings. Every customer can have a unique cup of bubble tea prepared to their specifications and liking.
What Makes Gong cha Special?
When you visit Gong cha's Naperville store, you will be able to enjoy original teas made of only premium quality tea leaves sourced from the finest tea estates. The tea is brewed to standard and precise specifications so that you can enjoy perfection. The tea is brewed for the right amount of time to achieve the taste and aroma that each series of Gong cha bubble tea is known for.
Consider the Black Tea offered at Gong cha's Naperville store. It has a rich flavor that works perfectly with milk. The Oolong Tea offers a warm experience that blends perfectly with brown sugar. Some of the other options include:
 Earl Grey Tea
 Wintermelon
 Creme Brulee Strawberry Latte
 Creme Brulee Brown Sugar Milk Tea
Milk Tea Series
Gong cha's Milk Tea series is a classic recipe made of different ingredients and flavors to provide a creamy and rich experience. Black Milk Tea is widely popular, but there are many more options for you to choose from. This includes:
 Green Milk Tea
 Oolong Milk Tea
 Earl Grey Milk Tea
 Pearl Milk Tea
 Caramel Milk Tea
 Wintermelon Milk Tea
 Brown Sugar Milk Tea
 Strawberry Milk Tea
 Earl Grey Milk Tea With 3J's
Bubble Tea Toppings
Gong cha offers dozens of options when it comes to choosing the toppings for your delicious boba drink. The brand offers its signature sweet and salty milk foam with or without strawberry, matcha, and Oreo. Other options include:
 Chewy Pearls
 Coconut Jelly
 Herbal Jelly
 Pudding
 Ai-Yu Jelly
 Basil Seeds
Besides, Gong cha offers many other drink options that include smoothies, coffee, fruity flavors, and more.
Premium Quality Products Meet Tradition
Gong cha bubble tea is made using premium quality tea leaves sourced from the finest tea estates. Similarly, all the ingredients are sourced from reputed sources. With the launch of the bubble tea store in Naperville, fans will be able to savor their favorite flavors of boba tea with friends and family. You can have complete control over the level of sugar and ice and other ingredients, allowing you to create a drink that is healthy for your body.
For any questions about our hours of operation, or about our premium bubble tea please call (630)995-3276. For all other inquiries please contact us at inquiries@gongchaillinois.com.
About the Author:
Rosario Berry is a professional freelance writer, like to introduce Gong cha Illinois. Gong cha offers 600 possible drink combinations of Bubble Tea In Naperville IL allowing guests to select their sugar level, ice level, choose from six different milk foam series, and eleven toppings.
Article source: https://article-realm.com/article/Food-and-Drink/Coffee/22150-The-Bubble-Tea-That-Offers-Premium-Tea-Products-in-Naperville-IL.html
Comments
No comments have been left here yet. Be the first who will do it.