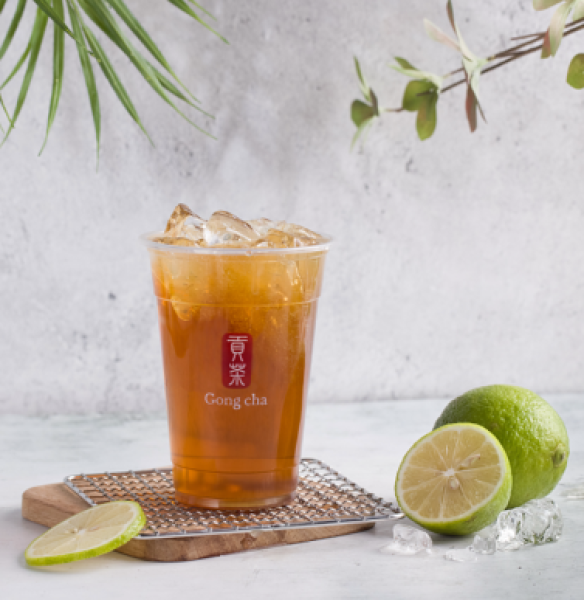 The sweet taste of bubble tea, combined with the chewy tapioca pearls, creates a unique experience that has made this drink so popular. It is available with almost endless ingredients and flavors that have further contributed to its acceptance by consumers throughout the world, including the United States. Gong cha, one of the most versatile bubble tea brands, has announced the launch of its new stores in Chicagoland. The first of these stores will be opened in H Mart, 1295 E Ogden Avenue, Naperville. It is the perfect opportunity for fans of bubble tea to try one of the hottest attractions in Gong cha's line-up, the Tropical Passionfruit & Lychee Refresher Series.
What Makes Gong cha Unique?
Gong cha is loved by its customers for its premium quality tea and services. There are a number of reasons that have helped this brand of bubble tea stand out.
 Fresh tea is brewed all day long, with a shelf life of freshly prepared tea limited to 4 hours
 The tea used for preparation is sourced from the finest tea estates in Taiwan
 The pearls are also freshly prepared and to unparalleled perfection
All the ingredients must pass Gong cha's standard quality controls. Gong cha has a global reputation in the bubble tea space for its different series. This includes Milk Foam, Milk Tea, Slush, Creative, Coffee, Tea Latte, and Toppings series.
The Tropical Passionfruit & Lychee Refresher Series
With its new store being launched in Naperville, IL, fans will be able to savor Gong cha's special Tropical Passionfruit & Lychee Refresher Series in the region. There are many aspects that make this series so special.
 Passionfruit offers its strong and tangerine-like taste. This taste is balanced with creamy sweet tea and tapioca pearls.
 Lychee bubble tea is sweet, smooth, and fragrant when served with tapioca pearls. The lychee flavor adds a sweet fragrant flavor, the tea adds depth, and the milk brings the smoothness. The pearls provide the texture.
Gong cha's Value Proposition
Gong cha has over 1650 locations worldwide, with over a hundred of them in the U.S. The brand has planned dozens of new locations in the U.S., with four of them coming up in Chicagoland this summer. There are many factors that contribute to the brand's value proposition. This includes:
Premium Quality
As mentioned above, only premium quality tea leaves and ingredients are used to ensure optimal customer satisfaction. Only tea leaves meeting the highest standards in tea production are chosen for bubble tea preparation.
Preparing Gong cha bubble tea is an art form that is perfected through standard recipe procedures. This is what brings consistency to the bubble tea experience across all Gong cha stores.
Creativity
Guests can choose from over 600 possible combinations of sugar levels, ice levels, tea, milk, toppings, and other options to have a cup of Gong cha bubble tea created to their specifications. New flavors and ingredients are always being added to the line-up to further enhance the experience.
There are many more reasons Gong cha's new location at Naperville, IL is creating excitement. For any questions about our hours of operation, or about our premium bubble tea please call (630)995-3276. For all other inquiries please contact us at inquiries@gongchaillinois.com.
About the Author:
Rosario Berry is a professional freelance writer, like to introduce Gong cha Illinois. Gong cha offers 600 possible drink combinations of Bubble Tea In Naperville IL allowing guests to select their sugar level, ice level, choose from six different milk foam series, and eleven toppings.
Article source: https://article-realm.com/article/Food-and-Drink/Coffee/22153-Try-Tropical-Passionfruit-and-Lychee-Refresher-Series-at-Gong-cha-Naperville-IL.html
Comments
No comments have been left here yet. Be the first who will do it.