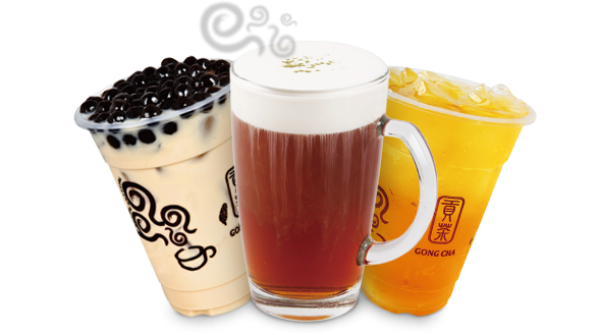 It's no doubt; New York loves bubble tea! The impressive rate of bubble tea consumption among New Yorkers has internationally influenced (affected) the way people drink other beverages.
It's always good to try something different. Life is all about varieties and that's the whole idea of bubble tea.
Don't get us wrong: we are a good fan of a traditional cup of coffee, sipped on the lounge on a relaxing summer noon. But, the fact is someone in New York, thirsty for tea to liven up the day only looks up to a bubble tea.
Never tasted bubble tea in NYC? You may not be forgiven because it's far from a relatively new trend in the U.S.
Dating back to history
Boba tea started in Taiwan around 1980. Back then, it was only a modified version of the already famous iced tea with syrup flavorings. Thanks to a vendor who further added tapioca pearl to boost the overall look and texture of the drink.
Tapioca balls which are either white, black, rainbow or transparent color, combined with a huge amount of flavors added to the drink, offers a really great tea drinking experience. For example, Gong cha's Boba tea is served in a plastic cup with a large straw on top to help you slurp the deliciously chewy tapioca pearls. The idea of bubble tea is explicitly different from general tea.
The popularity of boba tea in New York, USA, has shot above the roof with many bubble tea companies like Gong Cha setting up across the city providing NewYorkers a taste of Taiwan. One very interesting thing about bubble tea in New York City is that there's always a favorite bubble tea combo for everyone, irrespective of your taste bud.
On the other side, diehard fans of coffee usually views bubble tea as a myth to be debunked. They think it's just another overhyped piece of tea fad. They go ahead to disapprove the Taiwan tea as not being a part of the beverage world, just because of the added flavor and Taiwanese tapioca pearl.
However, with various bubble tea stores sprouting up around New York City, bubble tea is no more a fad. It's a tea that's here to stay.
Just like other teas, you can prepare bubble tea yourself. The ingredients are relatively easy to find. For example, you can purchase tapioca pearls online or from an Asian store around you. Also, most supermarket sells fresh fruit or syrup flavoring. There are different types of tea base you can use. The most common type is jasmine green tea and red tea.
If the do-it-yourself thing does not appeal to you, take a stroll to the nearest Gong Cha bubble tea store near you. You can also check Gong cha's Instagram page for new bubble tea flavors and toppings. The popularity of bubble tea in New York has helped the international growth of the beverage industry experience a wide boom, lately! Who wouldn't love bubble tea!
About the Author:
Rosario Berry is a professional freelance writer, like to introduce Gong Cha Franchise. Its innovative and they periodically add new Bubble Tea Series to their menu, which gives their customers even a wider selection to choose from.
Article source: https://article-realm.com/article/Food-and-Drink/Coffee/3077-Has-New-York-City-Gone-Bubble-Tea-Mad.html
Comments
No comments have been left here yet. Be the first who will do it.