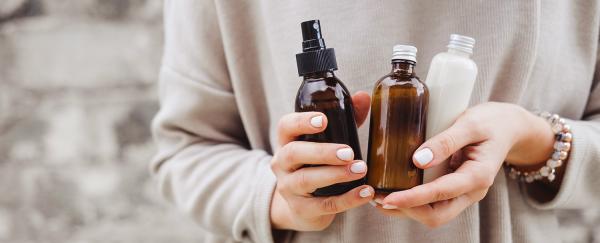 Original source:  https://penzu.com/journals/19902174/55340518
Essential oils are a necessary ingredient of several natural products. Generally, one needs to inhale essential oils or apply them in the specific and localized areas of the body. One needs to use essential oils by diluting them in water first. These oils can are available from the market, but there are a lot of o misconceptions surrounding essential oils. People often assume that they do not need to have specific knowledge about using them. Some people may have some knowledge about aromatherapy and feel that they can administer essential oils properly. But there can be serious problems when one uses vital oils incorrectly. This small article will provide you some necessary information about essential oils. 
What exactly is an essential oil?
Essential oils refer to the liquids taken out and extracted from different parts of a plant like the bark, the leaves, berries, fruits, flowers, seeds, branches, twigs, roots, shoots, and so on. These liquids are highly concentrated. Different methods are used to make essential oils.
What are some of the methods by which essential oil is made?
The process of steam distillation is a widespread procedure for extracting essential oils. In this method, pressurized steam passes inside the plant material, which will cause the oils to be evaporated out. As a result of this, there will be a mixture containing oil and steam. This mixture condenses into a liquid where the essential oil is skimmed out.
If a plant is not strong enough or is too fragile to go through steam distillation, then their oils are extracted with solvents. Plants like orange blossoms rose, and even jasmine fall under this category. The oils created in this method are generally useful as an ingredient of perfumes. The solvent residue renders them unsuitable for any other use.
There is a third method known as extraction with carbon dioxide. The extracted oils are absolutes in this process. This involves using a carbon dioxide-based solvent that leaves out zero residues and provides a thick oil that has a stronger aroma.
Lastly, there are cold-pressed essential oils. These are extractions from fruits through the procedure of grinding and then pressing.
Shelf lives
Essential oils will not have indefinite shelf lives. Citrus oils would become ineffective in six months. Floral oils can last for about two years maximum. Sandalwood essential oils will get better as it ages. If you do not use your essential oils often, then you should keep them in your freezer as it will preserve the oil. In addition to this, you must also keep your oils away from sunlight. Exposure to sunlight can make the essential oils lose their efficacy. Store your essential oils in small and airtight bottles and keep them in a cold and dry spot.
You can find buy original Leleshwa Essential Oil and Skullcap Essential Oil at really low prices from the internet.
Essential Oil Wizardry  are the best way to heal a lot of skin ailments. Hopefully, you will try more essential oils to get a glowing skin.
Article source: https://article-realm.com/article/Health-and-Fitness/6763-Some-Necessary-Information-About-The-Creation-Of-Essential-Oils.html
Comments
No comments have been left here yet. Be the first who will do it.