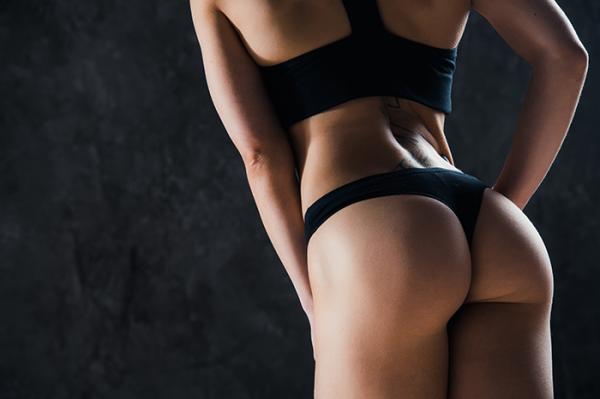 A Brazilian butt lift (BBL) is one of the most popular and commonly performed cosmetic procedures done today. The procedure uses liposuction to harvest fat cells from areas of the body such as the stomach, back, hips, and/or thighs that is then injected into the posterior of the patient to enhance the shape and fullness of the buttocks. Not only do you get a better-looking backside, you also get the added bonus of removing unwanted fat from other areas of your body.
Why would someone want to opt for this procedure? A BBL can address issues of sagging and shapelessness that are often associated with the aging process, gravity, pregnancy, genetics or if the patient has experienced a significant weight loss. The procedure can also correct figure imbalances that make it difficult to buy clothing off the rack that fit the body shape correctly. And unlike silicone implants that are designed to also enhance the shape and fullness of the backside, BBLs provide a more natural look while also lowering the risk of infection that is sometimes associated with silicone implants.
Like other cosmetic procedures, there are some factors that may preclude a prospect from having the surgery done. For example, if you do not have enough fat in other areas of your body to harvest for the lift. Also, if you have recently had any infections or complications related to other surgical procedures, your plastic surgeon may delay doing the surgery.
However, if you are a good candidate and you find a surgical team you like to perform the surgery, here is what you'll need to know about the procedure and recovery process:
The procedure is normally done under anesthesia. You surgeon will make a small incision in the area where the fat graft will be taken from, then a tube will be inserted to remove fat cells. The fat cells will then be purified then injected into incision(s) made in the areas of your buttocks that will be targeted for shaping. Once the procedure is completed, the liposuction incision and the incision(s) on your buttocks will be sutured. A compression garment will then be applied to minimize after-surgery bleeding.
After the procedure you may experience pain, bruising, and swelling in the incision areas. Your surgeon may prescribe medications to help manage these symptoms. Although everyone recovers differently from Brazilian butt lift surgery, patients can usually expect to be up and walking within a day or two after the procedure has been performed. To avoid destruction of fat cells in the buttocks from being destroyed during healing, your surgeon will also recommend not sitting or sleeping directly on your buttocks from anywhere between two to eight weeks. When you do need to sit, a donut or inflatable pillow will help keep circulation flowing to the surgical area. You should be able to resume light activities after about a month, and you should be able to return to normal activities within six to eight weeks. However, it may take up to six months to fully enjoy the results of your procedure.
Article source: https://article-realm.com/article/Health-and-Fitness/Beauty/3630-Recovering-From-A-Brazilian-Butt-Lift.html
Comments
No comments have been left here yet. Be the first who will do it.