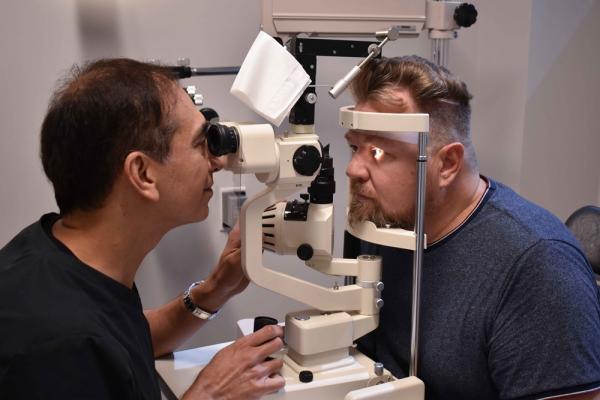 A successful LASIK procedure is often determined by whether laser eye surgery is right for you and if you meet the specific patient criteria. Although the outcome is typically favorable, not everyone is a perfect candidate for corrective vision surgery. 
Here is a list to help you discover if you are the right candidate for a LASIK surgery!
Eye health
To be the right candidate for the LASIK procedure, your eyes must be healthy. If you have any medical conditions that can negatively respond to your surgery, you should wait until your condition is healed. These medical conditions may involve infection, conjunctivitis, severe dry eye syndrome, or any eye injury. 
LASIK may further aggravate your eyes if you have normally dry eyes that do not produce enough tears to keep them healthy and lubricated. The common symptoms of dry eyes include stinging and burning, reduced tolerance to wind, or even excessive tears. In case you have any of the above conditions, make sure you consult with your Los Angeles doctor before undergoing LASIK surgery. 
Eye dryness can be successfully treated before the doctor proceeds with your laser eye surgery procedure. This treatment may include artificial tears, intake of fish oil supplements, or punctual plugs. 
Cataracts or uncontrolled glaucoma will often disqualify you from being a LASIK surgery candidate. 
Thickness of cornea
Refractive procedures include reshaping the cornea to improve your visual acuity. If your cornea is too thin, LASIK surgery can result in impairment of your vision. The good news is, your surgeon can make a thinner corneal flap using a femtosecond laser, which preserves the underlying corneal tissue for the treatment. This should be assessed during your LASIK consultation. 
Size of the pupils 
You could be at risk of side effects such as starbursts, glares, and halos, particularly at night if your pupils are naturally large. 
Prescription 
To be the right candidate for LASIK surgery, your prescription should be within specified limits. If it is very high, either due to astigmatism, farsightedness, or nearsightedness, your Los Angeles surgeon may advise you against the LASIK procedure. 
If you have very high amounts of myopia, chances are the procedure may put you at an increased risk of vision complications. 
If you do have a severe refractive error, LASIK might not be the best option for you, but there are other kinds of vision correction surgeries that might be better suited to treat your condition!  
Age
LASIK procedures require you to be more than 18 years old. Patients who are younger than 18 years old, can be treated at the surgeon's discretion with permission from a guardian. There is no upper age limit to have laser surgery. 
Vision
It is essential to have your refractive errors stable for at least 12 months before LASIK surgery. Younger people whose refractive errors are not settled yet are often not good candidates for the procedure. Based on your prescription, your doctor will tell you whether you can move forward with the surgery. 
Overall Health 
A person with uncontrolled degenerative conditions like rheumatoid arthritis, Sjogren's syndrome, AIDS, or type 1 diabetes can not go under LASIK surgery. However, in some cases, people with HIV with good immune cells might be considered as a good candidate for the procedure. 
Generally, there is a huge list of automatic diseases that may disqualify you, but the opinions vary among various Los Angeles LASIK surgeons. Several medications can also boost the risk associated with laser eye surgery. Some can increase dry eye syndrome, and others may interfere with post-operative healing. Everyone is different, so it is important to get a complete consultation for your LASIK procedure. 
In case of pregnancy
You should delay surgery if you are pregnant. LASIK surgery is not a suitable procedure if you are nursing or if you are pregnant. Your vision may alter due to the hormonal changes creating an uncertain variable. You should not have the surgery until your vision and hormones have returned to their normal levels after the pregnancy. 
Dry eyes is a common condition among pregnant women, which is another reason why LASIK surgery should be postponed for a few months. Secondly, the medication used for healing may be risky for your baby.  
See your doctor
The only absolute way to know whether you are a good candidate for LASIK surgery is to have a comprehensive eye examination. Before undergoing LASIK surgery, visit an eye center in Los Angeles for the initial exam!
Article source: https://article-realm.com/article/Health-and-Fitness/Disease/4550-Eight-Criteria-For-The-Right-LASIK-Candidate.html
Comments
No comments have been left here yet. Be the first who will do it.