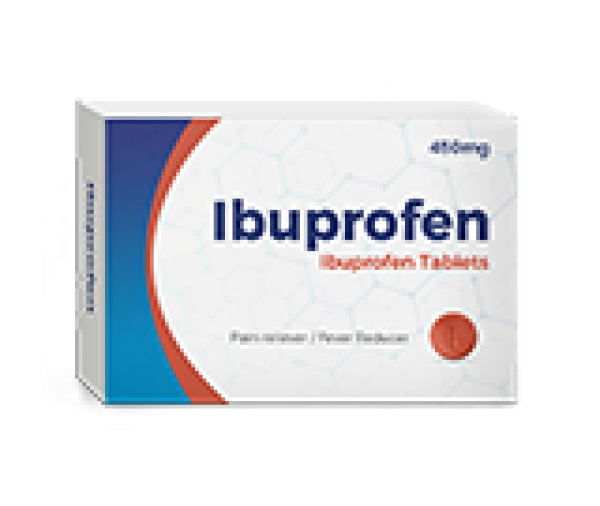 Any kind of pain does not allow a person to live comfortably. Medicines belong to the class of drugs called Non-Steroidal Anti Inflammatory Drugs (NSAID's) are widely used for treating pain associated with various diseases or disorders.
Ibuprofen is a powerful non-steroidal anti-inflammatory medicine. It is used to treat pain associated with various health conditions such as headache, toothache, menstrual cramps, muscle pain or arthritis. It is sold under various brands such as Brufen, Calprofen, Genpril, Midol, Nuprin, Advil, and Motrin, etc., It has both analgesic (temperature reducing) and anti-inflammatory properties. This medication is available over the counter at pharmacies.
This medication works by inhibiting the production of substances that produce inflammation. This anti-inflammatory action helps to reduce fever, pain or swelling.
The effect of this medication can be observed within 30 to 60 minutes, while its action lasts for the duration of four to six hours.
How to take this medicine?
Before taking this OTC medicine, read all the instructions carefully. Always ask your doctor or pharmacist if you have any doubts regarding the usage of the medicine. Ibuprofen is to be taken orally with a glass of water. It is more advisable to take this medication after having food to avoid gastric irritation. Repeat the dose of this medicine every four to six hours unless your doctor recommends otherwise.

Avoid lying down for at least 10 minutes after taking this medication. If you have an upset stomach while taking this medication, you can take this medication with food, milk or antacid.
The dose of this medication can vary depending on your health status and severity of the condition. Ibuprofen carries the risk of bleeding in the stomach. So, as far as possible use this medication at the lowest effective dose and for the shortest period of time.
What precautions do you need to take while taking this medication?
Before taking this medication, inform your doctor if you are allergic to any of its component, active or inactive. This medication should not be used in individuals suffering from asthma, blood disorders such as anemia, bleeding or clotting problems, hypertension, stroke, etc.
Do not drink alcohol or consume tobacco while taking this medication. Alcohol can increase the risk of bleeding in the stomach. So stop consuming excessive alcohol and do not smoke.
This medication should not be used during pregnancy or breastfeeding unless absolutely necessary. One should consult a doctor for the same.
What are the side effects observed after taking this medication?
The side effects after taking this medication include loss of appetite, headache, dizziness, indigestion, and depression. These side effects are generally not seen if this medication is consumed for a shorter period of time. Higher doses and long term use of Ibuprofen can produce undesirable side effects.
The above information will help in the safe and effective use of medicine.
Article source: https://article-realm.com/article/Health-and-Fitness/Medicine/2901-Everything-you-need-to-know-about-Ibuprofen-Tablets.html
Comments
No comments have been left here yet. Be the first who will do it.