Featured Articles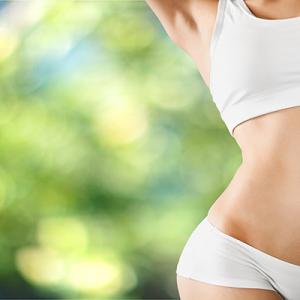 The race to fitness is on and a lot of people are getting into the band wagon. So...


When it comes to wallpaper, there's no shortage in the huge variety of designs. With so many styles to choose from, trends come and go in what feels like an instant. With 2020 just around the corner, we take a look at interior design wall coverings ideas worth knowing about.

Botanical

A little greenery can do wonders for a space's interior. Consider the welcoming effect even small houseplants can have, breathing new life into a room with subtle splashes of colour and texture.

For 2020, we expect to see a rise in botanical-themed wallpaper throughout homes and commercial properties. Bringing the outside in is often a challenge for interior designers, and with this style of wallpaper a theme of wellness and tranquility radiates throughout a space.

Sage green is a colour at the centre of many popular palettes, with this trend expected to carry through into 2020. Pair this with off-white and other peaceful shades to create a calming feel throughout interiors.

Murals

Wall murals are certainly no new trend. However, they're expected to make a bold comeback throughout 2020. This, in part, is due to the emerging methods in which you can feature murals.

Many people think of hand-painted when it comes to murals. However, new technology allows digitally-printed wall murals to make a statement without the need for long lead times.

Consider a design, and watch it come to life in the most perfect way. Each and every detail in displayed in incredible detail. What's more, just because it's printed doesn't mean it's mass-produced. You can still get your own unique design, ensuring a true one-of-a-kind piece.

The skill, however, is not only in its design and manufacturing.

To fit this style of wallpaper takes great skill. For the design to match perfectly takes true craftsmanship, which is only possible when working with the best professional wallcovering installers.

Monochrome

If you're looking for a minimalist approach to your interior, monochrome is a trend too influential to ignore.

What this design lacks in colour, it more than makes up for in beauty. It gives more freedom to explore different designs; all different shapes, features and influences can be considered to create truly beautiful wallpaper.

With the monochrome colouring, this frees up the opportunity to experiment with more elements of your interior. From splashes of colour using statement furniture, to eye-catching rugs or curtains, this is the beautiful simplicity of monochrome.

Pastels

We've already touched upon the emergence of sage as a statement colour for 2020. This, paired with pastel colouring, is a recipe for wallpaper success.

However, take sage out of the equation, and you're still left with a host of different palettes to complement your interior.

Small splashes of colour through pastel shades are not overbearing, yet still catch the eye if done correctly. They make the most of natural light, without overshadowing other elements within your decor.

Installation

When finding your perfect wallpaper, ensure you're working with the right professionals to ensure exacting standards through your interior.

For luxury wallcoverings installation in London, the right team can make all the difference. From their experience down to knowledge on all wallpaper types, they can advise you every step of the way

The author of this article is associated with a wallcovering installation company who has provided many interior design wall coverings ideas to the customers. In this article, he has provided top wallpaper trends for 2020. Visit https://twillwi.com/
Article source: https://article-realm.com/article/Home-and-Family/4082-2020-Lookbook-Top-Wallpaper-Trends.html
Comments
No comments have been left here yet. Be the first who will do it.