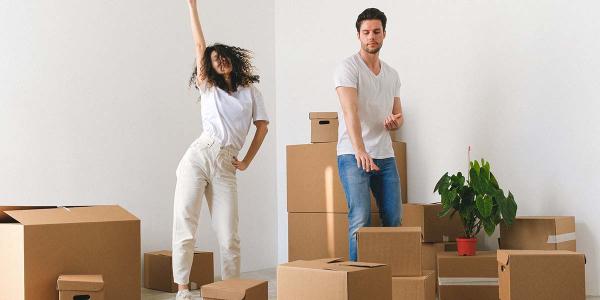 Many individuals are becoming aware of the need to protect their environment from the harmful effects of climate change. Unfortunately, we consume and manufacture products that are hazardous to our environment on a daily basis. To ensure that the likelihood of devastating natural disasters such as wildfires, typhoons, and tsunamis are reduced, we must look to change our daily habits and begin to take responsibility for the health of our environment.
The good news is that environmental protection is constantly a hot topic on the international scene. Fortunately, corporate organisations are joining the movement, since the majority of businesses are beginning to embrace an environmentally responsible approach to product manufacturing. We are continually looking for solutions to mitigate global warming and build an eco-friendly atmosphere, through the diversification of biofuel energy, a greater reliance on green energy,  the mainstream use of electric cars, and so on.
So, to begin, let's go discuss eco-friendly packing and the supplies you'll need to make an environmentally friendly relocation possible.
Plastic containers
While plastic containers may not appear to be environmentally friendly packing materials at first glance, if you think about it, using plastic containers for packaging is safer and less-wasteful than using cardboard boxes. Aside from packing, plastic containers can be utilised in a variety of ways on a daily basis.
Go for boxes
Normally, you can obtain boxes from various stores that will gladly give them to you for free. However, if you want to acquire environmentally friendly packaging supplies, you must look for alternatives to retailers. You can be sure you'll receive a good bargain if you search online for companies that specialise in making environmentally friendly boxes and packing materials. Buying eco-friendly boxes means giving your quota to a sustainable environment, even if it costs a little more than buying in stores.
Padding and wrapping
When packing, you can use a variety of materials to cushion and wrap your items. Some are costly, while others are not. Materials such as bubble wrap and clothing, for example, can be used. Because these materials may be reused over and over again, they will reduce the amount of throwaway waste. If you're going to wear clothes, make sure they're made of sturdy fabrics to safeguard your belongings while you're on the road.
Eco-friendly packing ideas
Here are some suggestions for making an environmentally responsible move:
Use old items
The golden rule of establishing an environmentally responsible packing is to reuse items. You are immediately lowering the quantity of garbage in the environment when you reuse products. It would be beneficial if you prioritised using materials such as plastic boxes or clothing for your packing because they may be reused for other purposes.
Pack fewer items
Some objects will not be destroyed even if they are not packed because you wish to safeguard them. As a result, by packing less, you will reduce the amount of packing material used, lowering the amount of waste produced in the environment.
Bottom line
Establishing an environmentally friendly home moving process is something that all individuals and businesses alike, should be striving towards. Climate change is not a conspiracy theory, and the greatest way to mitigate its effects is to create an environmentally friendly atmosphere. On a smaller level, you can help to create a more sustainable environment by packing with eco-friendly materials. You don't have to throw away packing materials that can't be reused once you've finished packing. All you have to do is recycle them rather than throw them out.
Do you want to make a move that is both eco-friendly and beneficial to the environment? Contact Richards Gold Coast Removals today to learn how they can assist you in locating the supplies you require.
Article source: https://article-realm.com/article/Home-and-Family/Home-Improvement/16578-How-to-Ensure-an-Environmentally-Friendly-House-Move.html
Comments
No comments have been left here yet. Be the first who will do it.