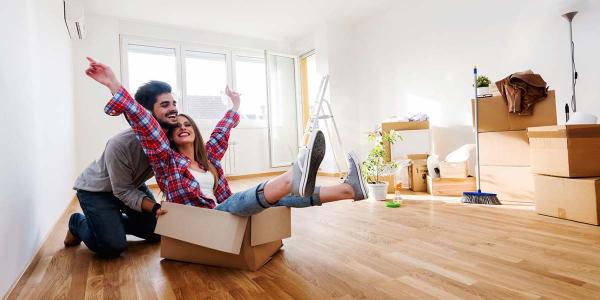 Sure, you want to save money. You could do with some extra cash right now. But do you think moving into a smaller house that costs less makes any sense? Well, the truth is that it has its pros and cons. Downsizing may or may not be beneficial to you or save you money. Thankfully, this article will help you decide by considering the pros and cons of downsizing your home. Let's get into the details.
Benefits of downsizing
1) You don't need a mortgage
As you might have figured, smaller homes don't cost as much as bigger homes. If you decide to sell your current house and have good equity, you might have enough to pay for a small house. If you also pay in full, there'll be a reduced closing cost; you won't have to pay a monthly amount for a mortgage payment
2) Reduced monthly costs
You'd save extra because you won't be spending on monthly utility and mortgage costs. Now you can finally save for that vacation or get those concert tickets.
3) More time, less stress
You'd be moving to a smaller space which means you'd be spending less time on overall cleaning. But it would help if you also remembered that since it's a smaller space, you'd have to declutter regularly, which means a daily cleaning of about 20-25 minutes daily.
You'd also not have to worry so much about the little things you used to worry about, such as the cost of utility bills and mortgage payments.
4) You'd be having more fun
You're moving to an entirely new location. You have the opportunity to have a new lifestyle and make new friends, and that's super exciting. You could explore new places and sightsee as well
5) You're helping the ecosystem
When you think about it, a larger home uses more resources, heating and cooling equipment, than a smaller one. This reduces your carbon footprint and contributes to restoring the ecosystem. Money saved from lower utility costs can also help you save for better energy-efficient devices.
Drawbacks of downsizing
1) It's a lot of work
You have to move all your valuables. This takes time and can be stressful when you're doing all the unpacking and packing by yourself. You may also have to find a reliable mover if you think it's necessary. To avoid some stress, you can give some of your stuff out to the less privileged.
2) There are hidden costs
Initially, you'd be paying a lot of money for moving your stuff. Storage and HOA fees are also unavoidable. If you also have to change your furniture due to downsizing, you may have to sell the old ones and still spend on more miniature-sized furniture.
3) You might have to share your space
A smaller home equals less privacy as you have to share your space if you live with a family or another person. This sucks but then again, there's an opportunity for the family to bond.
4) Not enough room for parties and functions
You have to think twice before inviting a lot of people to your home for a party or dinner because face it, there's no room to host them all.
Conclusion
Downsizing can help you save a lot of money over time, but then again, you'd have to spend some money during the move. If you're still thinking about moving, weigh your options and follow the tips above.
Article source: https://article-realm.com/article/Home-and-Family/Home-Improvement/18662-Downsizing-to-a-Smaller-Home-The-Benefits-and-Drawbacks.html
Comments
No comments have been left here yet. Be the first who will do it.