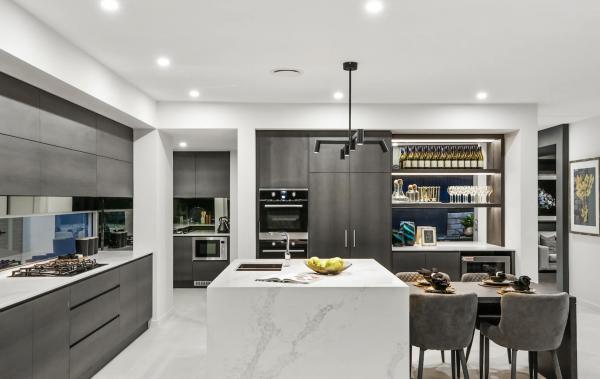 When choosing kitchen benchtops, you have to ensure you are investing in a material that will not only give you longevity but will also improve the appearance of your kitchen. One of the most popular materials people consider is stone benchtops. Granite is the best option for homeowners that are looking for a timeless appearance that will also have a lasting shelf life. 
Here this article I have shared the reasons why granite benchtops are the best for your kitchen.
Pattern diversity
One of the major benefits of granite is the stone available in a multitude of pattern designs. For instance, if you would like something that will mimic the appearance of marble, granite benchtops can fit the bill. This is because the surface of granite will come in an array of specks, vein patterns, and swirls. Another reason why you should consider granite is that you will never find two identical slabs. Since the appearance of the granite is dictated by the original rock structure that it was extracted from, it is unlikely that you will find two slabs that look the same. Hence, granite benchtops afford you the appearance of a unique kitchen.
 Multiple colours
By mistake some people have granite is that it comes in one dull colour. The reality is that the colour of the granite will depend on the different crystals that it is composed of it. So these crystals come in a variety of colour, you can choose a variety of coloured slabs. Some of the more common hues that granite slabs available in green, blue, black, grey, brown, and even orange!
High durability
Kitchen benchtops are put through constant heavy usage. Therefore, it would be required to invest in benchtops materials that will be able to withstand this daily usage. A mistake some individuals make is assuming that investing in low materials would be cost-effective for them. The truth is the cheaper materials may not have a long shelf life, which translates into additional costs when it comes time to replace them. This is something you do not have to worry about with granite as it has a durable surface. In addition to this, the granite is also heat resistant, which allows you to place hot pans on the benchtops without any risk of scorching.
Article source: https://article-realm.com/article/Home-and-Family/Interior-Design/6054-Stone-Benchtops-Why-Granite-Is-Best-Option-For-Your-Kitchen.html
Comments
No comments have been left here yet. Be the first who will do it.