Featured Articles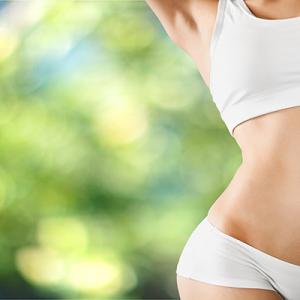 The race to fitness is on and a lot of people are getting into the band wagon. So...

Southwest Louisiana looks lovely in the fall. If you live in any of the Lake Charles neighborhoods, you know this is absolutely true. However, when the days start getting cooler, it is time to hang up your summer gear and unhang the rake. It is time to plan your fall foliage cleanup. As a professional Lake Charles lawn service provider, we give the following advice for a hitch-free fall leaf cleanup.
Planning fall leaf cleanup like a pro
Leaf cleanup in fall isn't hard if you prepare well for it. A wise woman or man ensures that their tools are ready for the job even though prep may take some time. This enables them to finish the job quickly and efficiently.
What tools does our premium Lake Charles lawn service recommend?
To get your fall leaf cleanup started on the right note, our team for lawn maintenance in Lake Charles, LA advises you to have one or two of the following tools:
Leaf blower
This tool is quite effective, especially when the foliage is thick. Blowing will do more work in less time as opposed to raking or mowing the leaves. To cover a bigger area, use a battery-operated leaf blower since movement will not be restricted by the size of the cord.
A large tarp
This one goes hand-in-hand with the leaf blower. Before you start blowing the leaves, spread the tarp on one side of the lawn. You can then blow the leaves towards that direction. When you are done, you can carry the leaves in the tarp to the place where you want them.
Mulching Mower
A mulching mower breaks the leaves into little pieces. You can read more about that in the upcoming section.
A Yard Vacuum
This one is good for sucking up even the smallest leaves in hard-to-reach spots. Best thing is that you do not need to empty often! The vacuum minces the leaves, so you can work a long time before you need to empty it.
To rake or not to rake leaves in fall? That is the question
Our Lake Charles lawn service team says that raking a big lawns may take more hard work than you're willing to put in and somehow some leaves always seem to escape.
As seen above, there is a good way to avoid raking leaves in the fall. However, your choice of the tool to use is determined by what you intend to do with it.
One of the most common disposal methods for the leaves cleaned up in fall is decomposition. If that is what you intend to do with the leaves, the best option is to use a mulching mower. It will chop them into small pieces that will decompose easily.
When you chop the leaves for decomposition, you leave them right there on the lawn, let them decay there. The microbes that enhance the speed of decomposition provide a good nitrogen source. 
When you have mowed the leaves, you can tell how fast the leaves will decompose depending on how much grass you can see through the leaves. More grass means the leaves have been mowed into tiny pieces, which will decompose faster.
PLEASE NOTE: Not all leaves are going to decompose fast. For example, thick tough leaves do not decompose easily. They might need to be gathered and added to the compost. They can also make good mulching.
When to do leaf cleanup for fall
One of the questions that our Lake Charles lawn service clients ask is when they should start their leaf cleanup for fall.
As soon as October goes by, it is time for you to start your fall cleanup planning. This is also the time to give your grass one last mowing for the season.
For some plants, even the hot and dry October weather causes some leaf loss. It is best to start raking the leaves as soon as they start to fall. The frequency of the exercise will be determined by the amount of foliage piling up.
Do not let xthe leaves pile up on the grass. You do not want your grass to suffocate under the weight of the leaves. If you have thick, velvety leaves, rake them in before they collect too densely.
How often should I do leaf clean up?
As we offer services for lawn maintenance Lake Charles LA, our clients ask how often they should do fall leaf raking.
Well, there is really no definite time or frequency to it. Just use your judgment because lawns are different.
As the trees start losing their leaves, you can arrange for a once-a-week cleanup. As they lose more, you may find that the leaf coverage becomes too thick. It might suffocate the grass underneath. In that case, you can increase the cleanup frequency to once every three days. The frequency can be adjusted depending on the type of trees you have (some leaves get heavy when wet and can in turn affect your grass), the rate of the leaf fall, and the size of your yard.
If it rains, skip the leaf cleanup. Wet raking is messy and it leaves your lawn looking shabby. Wait for the return of fair weather. 
What to do with your leaves
You can add the leaves that you rake or blow into your compost pile. However, this may not always be a solution if you do not need all of them. If you have excess leaves, what can you do with them?
At TCLS, our Sulphur and Lake Charles lawn service teams advise our clients on their options beyond adding the leaves to the compost pile:
Mow the leaves into small pieces and leave them on the lawn as your mulch
Ask your neighbors or local farmers whether they need leaves for their compost piles
Contact the municipal authorities and see whether they can get the leaves for recycling or other use
Why hire a Lake Charles Lawn Service for fall leaf cleanup
If you don't have the time or the tools to manage your leaf cleanup, hire a provider for lawn maintenance in Lake Charles or Sulphur LA. A professional service uses the most efficient method and already has the necessary equipment and expertise to get the job done. At TCLS, we work with you to determine the preferred method of leaf cleanup. If you opt for disposal, we bag the mulch and take it away. We will then blow your window wells and flower beds to leave them clean.
Contact us:
Author        : TenderCareLawnService
Address     : 1497 W Houston River Rd,Sulphur, LA 70663
Telephone  : 337-313-3002
Article source: https://article-realm.com/article/Home-and-Family/Landscaping/3774-Fall-Leaf-Cleanup-Tips-From-Your-Favorite-Lake-Charles-Lawn-Service-Provider.html
Comments
No comments have been left here yet. Be the first who will do it.