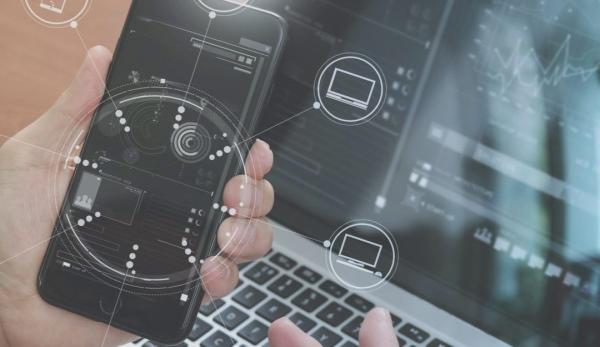 On-demand apps are now everywhere; they have become an integral part of our lives. From delivering groceries to food delicacies to booking taxis at a touch, on-demand mobile applications are disrupting several varied sectors. The growing popularity is because of the simple fact that these apps have made our lives easier and effortless. 
Customers (even I and I am sure, you too) love scrolling endlessly on social media networking apps like Instagram. But they would hate to get up from their comfort space and go out to do the grocery shopping or shop for that extra pair of shoes or get the weekly medicine supply from the market. With on-demand apps available for every service/product, the customers only need to open an additional application to order daily household items, make important appointments, get urgent medical care, etc. Moreover, companies offer additional benefits like easy return/exchange policies, loyalty programs, express delivery options, and so on. 
The COVID-19 pandemic defined the new normal life where people were forced to work from home and stay at home to help contain the virus. There was a mass surge in on-demand businesses because of the lockdown policies. Therefore, applications that provide instant gratification to customers with fast delivery of services and products at their doorsteps will continue to revolutionize several industries, one at a time. 
If your organization is still relying on conventional business models, then it's time to upgrade because on-demand apps have survived the great recession of 2020. In this blog, we explain how to develop an on-demand app step-by-step to help you take your business mobile easily. 
On-Demand App Development Guide

 
Know Your Target Audience
Choosing a target audience is the wisest and the most crucial decision. Your target audience can be anyone: family guys, college students, school students, travelers, gypsies, night owls, singles, food lovers, gamers, or shopaholics. Depending upon your business niche and services, you should choose your target audience carefully. Make sure it is in large numbers and you have considerable potential customers for your service.
Identify The Key Problem Areas

 
Everyone goes through some common problems in their day-to-day life. For a business owner, it is essential to observe and identify the key pain areas of the target audience that can be resolved with their app or product. In the government imposed lockdown, it was hard to get out and buy groceries and necessary items. Food delivery apps identified these issues, collaborated with grocery vendors, improved their services, and expanded their business. So, business leaders should keep an eye on such problems faced by large masses that can be resolved with mobile applications. 
Define The Roles
Once you are aware of your audience's key pain areas, it is time to define different user roles for your application. Identify the people who will be using your application; customers, vendors, service providers, business managers, etc. and mark their roles. Different roles will have different responsibilities. Moreover, defining the roles will help you understand how many app interfaces you would need to develop to create a complete solution. 
Planning The Feature List
Now the user roles are defined, jot down the feature list for mobile, web, and backend interfaces separately. 
Customer app features
Push Notifications 
Push notification is an essential feature of any application to keep the customer updated and notified. With regular notification about events, product launch, offers, and services, the customer opens the app more frequently and engages more. At the same time, the customer stays on top of all details about his orders and their status. 
Real-Time Tracking
Customers feel assured when they can track their orders in real-time. As they are aware of their product delivery status, they intend to be more patient. Consequently, they trust your application and service offerings more. 
Payment Method
Payments are a crucial part of every business. When offering payment options through an app, ensure to offer convenient, safe, easy, and reliable options. A mobile solution with multiple payment options is more preferred and liked by customers. 
Preferences

 
There should be a section that allows customers to set and define their preferences and choices. It helps in refining the customer journey by avoiding the unnecessary steps to find their preferred products or services.
Favorites Or Wishlist
This is similar to window shopping when the customer saves the stuff that he/she would like to order in the future. You can use this feature to promote relevant offers for the products that have been wishlisted by individual customers, thus offering personalized and smooth customer experience. 
Customer Feedback
When customers feel heard and valued by businesses, they invest their time and money in them. Therefore, it is important to have a feedback section for customers to provide constructive reviews and honest ratings about your service offerings and products. It will help you identify your areas of improvement and offer more enhanced services. 
To know more about A Guide To Developing An On-Demand Application — Click here
Article source: https://article-realm.com/article/Internet-and-Businesses-Online/16440-A-Guide-To-Developing-An-On-Demand-Application.html
Comments
No comments have been left here yet. Be the first who will do it.