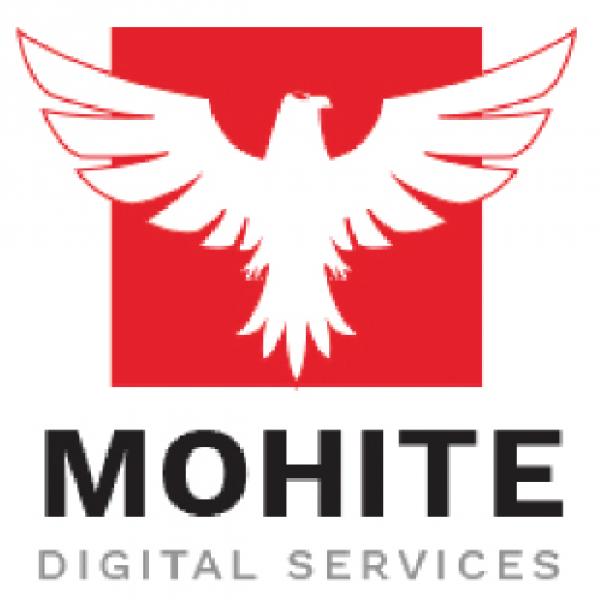 Social media has the attention of every person today. It is a proven fact that people like to look up things on the internet before they go on to purchase it and that applies to food as well. This is exactly why one mustn't forego the idea of social media marketing for restaurants and hotels.
Food is one of the most shared segments on social media, be it as a picture, a video, or a stop motion! And it certainly shouldn't be surprising considering how a single picture of an egg created waves and got virtual engagement beyond measure.
Here's a guide to help you figure out why social media marketing for hotels and restaurants is the need of the hour.
Is Social Media for Restaurants and Hotels Really That Important?
To answer this question, let's look at this scenario.
A group of friends decides to dine out one fine evening and plan on checking out a restaurant they've never been to before. They look up for restaurants nearby, find a few options (of which you are one) and then decide on finalising one that has good Review and Ratings along with ambience appealing on social media. But alas! You don't really have one. Where do you think they'd go?
You aren't wrong in your guess. They certainly wouldn't come to you. Unless you're the one with a strong social media base. So, here's what you can really do by having a strong social media base:
Gain customer loyalty
If you are sure of your talent for cooking and can cook up a lip-smacking meal that no one can get enough of, all you need to gain your customer's loyalty is to gain that customer first. And that becomes easy when you begin working on the idea of social media for restaurants and establish an online presence.
Connection with your audience
One of the most important rules when it comes to social media marketing is connecting with the audience. If you look up popular restaurants and eateries, you will witness how every establish makes it a point to build a connection with the audience, interacting with them every chance they get.
Keep your audience's attention
The number of active users on social media is ridiculously high. Of these, people interacting with food posts is higher than any other. This is certainly one good reason to get started on social media marketing for restaurants and posting content out there that would grab your audience's attention at a glance. From pictures of mouth-watering dishes to videos of molten cheese and drizzling chocolate, everything you put up on your social media account is sure to tempt your audience into visiting you once again. .
Keep them updated
If you ever decide to add a new dish to your menu and wish to let people know, would you just wait for patrons to show up and read the sign you put up? Of course not! You post it on your social media accounts for all to see. Not only this, but you can also keep them updated about offers, the events you plan to host at the restaurant, vacancies that you might have, and anything under the sun!
With all of these boons to maintaining social media for restaurants, you're certainly missing out if you haven't done it yet.
What are the best platforms for engagement?
Every industry has different platforms that work well for them. When it comes to social media marketing for restaurants, here are the platforms that should be at the top of your list:
Instagram
When one thinks Instagram, they think pictures. While the platform certainly isn't limited to posting pictures, that is exactly what droves hordes of our population to start using the application all those years ago.
And if you have really taken a look at what most people share on the app, you may have seen aesthetic-looking food more than people! In fact, you would even find a number of food bloggers on Instagram, writing about their food-tasting experiences at restaurants.
Here's why Instagram is the first platform for you to be on as a restaurant or a hotel business:
Posting drool-worthy pictures of the dishes you serve on your business' social media account is sure to get people over to your establishment for a taste.
The patrons visiting you can tag your business handle while posting rave reviews about the food they have tried at the restaurant or hotel.
Food videos on IGTV can increase people's interest in your restaurant.
Twitter
Here's a platform not many would connect with a food establishment for. But just because others aren't as active as you think they are, pushing Twitter to the end of your list is a strict no. In fact, many use this platform to tweet their grievances. And while this may not seem an ideal reason to you, remember that you can turn around people's perception of your restaurant for the better simply by interacting with them in a friendly manner.
You can even pull a Wendy's once you have established your social media presence.
Here's what Twitter can offer to you:
Effective interactions with your audience by offering solutions to their grievances.
Building a positive perception of your establishment in the mind of people by being genuine as you interact
Facebook
The oldest of these platforms, Facebook can offer you all that Instagram can and more. Sharing content on Facebook is much easier than reposting something on Instagram. And we mustn't forget that a lot of the older generation are not yet active on Instagram.
Here's why you must maintain a strong social media presence on Facebook:
Keeping in touch with the older generation.
Making content sharing easier and more convenient.
Pinterest
While not as popular as the other platforms, Pinterest is one where you can narrate your stories or communicate in a creative way through the story pins every day. Whether it is an event you wish to tell everyone about, give a glimpse of the crew working at the restaurant, or showcase some lovely dishes, you can do so aesthetically.
Here's how Pinterest can truly help you:
Ideal to increase website visits and traffic.
Perfect for reaching out to more people by appealing to their aesthetic sense.
Now that you know all that you can do by being active on social media as a business, you certainly need no more encouragement to make a start. If you own a food business and are still far from having a strong online presence, it is time you start focusing on social media marketing for restaurants right away!
We offer 360° marketing solutions, delivering measurable results across different digital platforms - SEO, PPC Service, Social Media Management, Content Writing, Mobile App Marketing, Web Design and Development.
We believe that a single plan would never be useful for everyone, and different companies have different needs. We work out customized digital marketing plans that would be suitable for companies, according to their requirement and budget.
Some of our Clients include Plobal Apps, Torqus Systems, Goyal Properties, The Circus Works, Jagruti Hospital, Nest Asia, LTA School of Beauty.
Article source: https://article-realm.com/article/Internet-and-Businesses-Online/Internet-Marketing/14444-The-Guide-to-Social-Media-for-Restaurant-and-Hotels.html
Comments
No comments have been left here yet. Be the first who will do it.