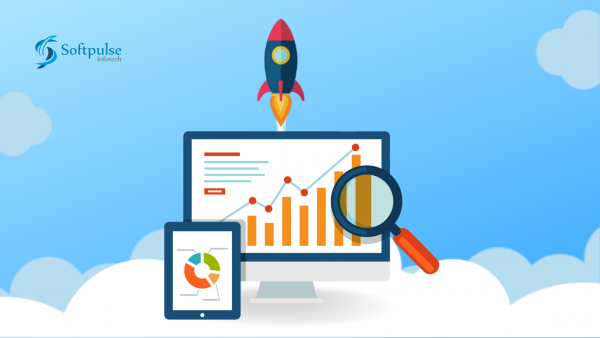 Online sales are expected to increase significantly by 2020. As a result, new eCommerce businesses are springing up all the time. But, in this increasingly competitive environment, how do you remain ahead of the pack and position your company for success? Working on increasing traffic to your online store is one of the most important things you'll need to do.
Increasing traffic to your online store is an important component of expanding your business, whether you're seeking to attract your first or 10,000th consumer. A boost in traffic could imply more consumers and sales if your site is appropriately optimized for conversions.
We've put together a list of proven, high-impact tactics for driving more traffic to your online store to help you increase traffic.
Tips to drive more traffic to your eCommerce store:
Optimize your site through SEO:
Search Engine Optimization (SEO) is one approach to get your company to appear prominently in Google's search results.  Begin by learning some important SEO concepts, such as keywords, to guarantee that your SEO strategy is successful. Keywords are single words or short phrases that allow customers to find your online store through search engines. Some terms are more popular than others, so you'll have to dig a little to locate the best ones. Make sure your site's pages and product pages are optimized properly.
Keep in mind that even if your SEO efforts are done perfectly, getting a position on page one of the search results can take some time, so be patient.
Run Ad Campaigns:
You must be able to bring your business in front of your ideal customers to increase website traffic for your online store. You may create highly targeted campaigns with sponsored social media ads that provide tailored ads to the customers who are most likely to click through and purchase your products. You can run paid advertising on platforms like Facebook, Instagram, and Pinterest.
Use Content Marketing:
Content marketing is an excellent technique to grow your website traffic if you're a newer company trying to compete with bigger companies or if you're seeking to increase your brand recognition. The immediate purpose of Content Marketing is to inspire interest in your products and position your company as an authority in your sector, not to encourage people to buy your items immediately. Blogs, videos, and infographics are some of the most prevalent forms of Content Writing.
Collaborate with influencers:
Taking a step outside of your network and into someone else's is a great approach to increase traffic to your site by reaching out to a new audience. Working with social media influencers, like guest blogging, is an outreach marketing strategy that expands your reach.
You may also automate the process by creating an affiliate program, which will allow you to work with a big number of influencers in the most effective way possible. These efforts frequently result in them talking about your product in their Instagram stories or tagging you in a post, both of which are great ways to get people to visit your website.
Advertise on Google:
In this strategy, you pay Google to show your site to your targeted audience. Google charges a particular amount for each click you receive as a result of their ads, which is why they're called PPC (pay-per-click) ads. This method will cost you a little more money, but the result of this is significant.
Focus on Email Marketing:
Although email marketing may appear to be outdated, it has the highest return on investment (ROI) of any marketing medium, with an average of $40 earned for every dollar spent. It's worth implementing as one of the most effective techniques to direct customers to your online business. It's also totally free. Make sure you write effective subject lines and add CTAs (Calls to Action) in the body of your email to get the most out of your email marketing. Remember to include visuals of your products in your email since customers want to see exactly what you're offering them.
Wrapping it up:
More traffic to your online business implies more chances for casual shoppers to become paying customers. You should be able to generate more internet traffic for your online business now that you have these methods in your eCommerce marketing toolkit.
Please contact us if you have any further questions regarding how to improve internet traffic for your online store or any other thing.
Article source: https://article-realm.com/article/Internet-and-Businesses-Online/Traffic-Generation/15396-6-Proven-Ways-To-Drive-Traffic-to-Your-Online-Store.html
Comments
No comments have been left here yet. Be the first who will do it.