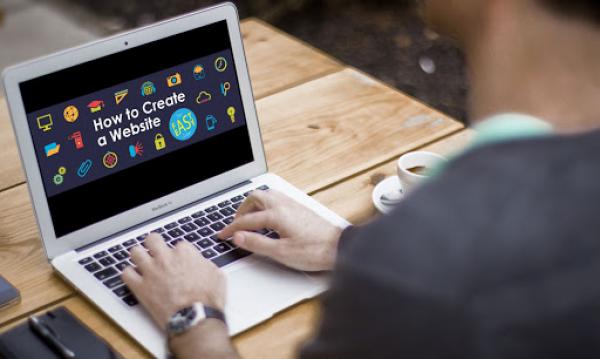 Many people have a desire of building own website or web page to showcase their business and profile effectively on the internet. Some of these take the steps back because of lack of knowledge. In case you want to know the way by which you can create an impressive web page, then you should be focused on upcoming details. 
Step By Step Process 
Step 1: Define Objective And Strategy
Firstly, you have to be focused on the process of defining objectives. In case you are not clear about the objective, then you may face issues in figuring out what to mention and display on the page. With all these things you have to check out the factors related to the target audience. 
Having complete information about the audience and competitors will help you in getting details about various aspects. All these details can be helpful in building an impressive and effective web page design & development strategy. You should complete both tasks in the first stage. 
Step 2: Latest Web Design Trends 
After deciding all aspects, you should try to check out the latest web design trends. It will be helpful in understanding what your audience may like these days or how you make the web page more effective and impressive. For grabbing the audience's attention and get ranked, you have to follow the recent trends. For such a task, you can consider an informational website of a professional or get suggestions from the experts. 
Step 3: Platform Selection 
On the internet, you can find several sources for creating a particular website or a web page. It can be possible only by choosing a perfect platform only. Firstly, you have to decide, how you are going to create the web page. With the help of web design & development platform or by using coding. Some platforms are providing options of drag and drop only. Where you have to pick some elements and place it smartly. 
In case you want to create a code of a complete website, then you have to hire the website developers as well. It depends on your choice and budget. 
Step 4: Template Selection & Customization 
If you choose a content management system for creating a web page, then you have the options of pre-designed templates as well. Here, you can choose a theme that is suitable according to the website niche and some other factors. 
After choosing a perfect theme or template, you have to work on its customization. Theme customization will help you in changing it as per your requirements and design you want. 
Step 5: Content Optimization 
Content plays the most important role. When the template or theme is selected, then you have to work on the content creation accordingly. Content will help you in passing the information to the visitors and encourage them to access your services. 
For such a task, you have to get help from the best content writer who can understand your services, business, and target audience to write accordingly by displaying everything. 
Step 6: Publish 
When everything becomes perfect, then you have to analyze the website deeply and check out lots of factors. If you find the website completely error-free, then you should publish it. Before publishing the website, you have to make sure one thing, it is SEO and mobile-friendly or not. In case your web page is not mobile friendly and SEO friendly, then you may face failure in achieving your objectives. 
A mobile-friendly website can help you in targeting the mobile users and SEO-friendliness is useful in impressing the search engines and get ranked quickly. 
Step 7: Analyze 
After all these things, you should try to analyze the live website deeply. With it, you have to check out all of its functionalities and features. In case all functionalities and features are not working properly, then you have to find out the reason or error behind it. When you get success in such a task, then you should take an initiative and resolve the issue immediately. 
By following this particular process, you are capable of designing and developing a user-friendly web page easily. With all these things, you should not forget to keep your page rich in user experience.
Article source: https://article-realm.com/article/Internet-and-Businesses-Online/Web-Design/7306-How-To-Create-A-Web-Page.html
Comments
No comments have been left here yet. Be the first who will do it.