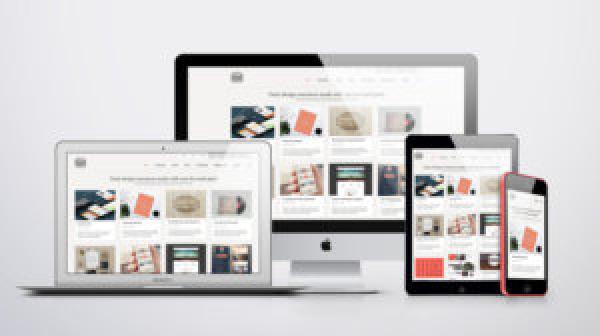 In these uncertain times with the Covid-19 outbreak putting millions of people jobless, it is time to rethink and start your small business the right way.
The first thing that you must do before building a website is check your competition.
Search, Google, browse your competitor, check what is their domain name, look into the products and prices and then create a plan. How can you get better than your competitor?
Now that you have a plan intact, here are the steps that you must do to start a small business.
1. Domain Name: First get your domain name. A domain name is the URL of your website. Your website address which users will either search or type directly on a web page.
You can purchase a domain name from Godaddy.com which will cost around $12.00 a year. You want to make sure that the domain name is available and you should not spend more than $12.00 for the domain.
There are other websites where you can find low price domains such as https://www.hostinger.com/, https://www.bluehost.com/, https://www.hostgator.com/
2. Website Builder: The next thing you want to explore is a website builder. You want to decide whether you want to build a website or go to a professional. There are platforms like squarespace.com, wix.com, godaddy.com, weebly.com where you can pay a minimum monthly fee and build a website yourself. The pros are that you will save money but the cons are your website will not be able to be found on search engines for a very long time or maybe never unless you spend a lot of money on marketing. Yes, this is the sad truth that no one tells you.
3. Website Development Company: You can reach out to a professional website development company who can build something in your budget. The pros to go to a professional is that you will get a website that will rank better in search engines and is scalable. That means you can always build more in the future once you get successful.
4. Shopify or WordPress: are great platforms for a startup business. They both have a lot of design templates that you can select for a professional look. You can build an amazing website for less than $2500.00
5. Shipping: If your website is an ecommerce website then offer free shipping to attract customers
6. In Stock Products: Do not show products that are out of stock that will invite poor user experience.
7. Payment Method: You can subscribe to Stripe.com, Paypal.com, Auhtorize.net to process payments online.
8. Social Media Integration: Create your Facebook, Instagram, Twitter, Pinterest, Tiktok, You Tube page. All these platforms are free and great for marketing. Their link to your website helps with SEO.
9. Email Campaigns: Websites like mailchimp.com offer free email campaign platform for accounts with less than 2000 contacts. Take advantage of this tool and use email campaigns for marketing.
10. Videos: Users prefer more videos than images. Try to add explanatory videos and use Youtube.com to host the videos. Adding a link to your website from YouTube will not affect your website load speed.
11. Google My Business: Google this word and create an account. Google will add your business on search and maps.
12. SEO: Make sure your website is indexed by Search Engines.
13. Less is more: Make sure your website is easy and simple to find products or information. Remember less is more.
About the Author:
Rosario Berry is a professional freelance writer, like to introduce Mystic Web Designs. The first thing that you must do before building a Small Business Website is check your competition.
Article source: https://article-realm.com/article/Internet-and-Businesses-Online/Web-Design/9900-How-To-Start-A-Small-Business-Website-In-2021.html
Comments
No comments have been left here yet. Be the first who will do it.